Drama serial "Wafa" is now turning into puzzle of many mysteries to be solved.  The story of primetime play is becoming more and more interesting as well as gripping. Shamim Bazil wrote one beautiful script and Furqan T. Siddiqui directed it in a superb manner. Not to forget, Mansha Pasha is doing one of the best characters of her acting career with Babar Ali is proving why experience matters.
Episode 8 started with the visuals of Wafa, she was standing in adeep thinking mode and looking outside the window. Daniyal interrupts her silence with this dialogue:
"Kabhi kabhi andar kay manzar say bahir ka manzar ziada haseen ho jata hai."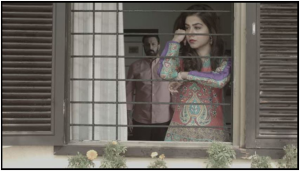 Daniyal puts allegation on Wafa:
Wafa is still in contact with her ex-lover Hashir. He was making call to Wafa and Daniyal gets to know about it. Not only did her husband criticized Wafa but also blamed her in a shameful way.
"Kahin yeh bacha tumhari sabqa mohabbat ki nishani tou nahi"
Wafa decides to live in separate:
Wafa takes a firm decision and meet with her mother and sister. She told them, she is going to abroad for few months because of some office related activity. Will she be able to tell them actual truth?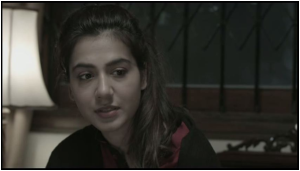 Saira arrives in Pakistan:
Daniyal receives Sairawho is returned from France. This character started a new debate in drama serial "Wafa". Who is she? What relation she is having with Daniyal? The arrogant Daniyal was looking kind of flattering against her.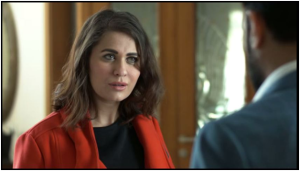 Watch drama serial "Wafa" every Tuesday at 8:00 PM only on Geo TV.