In episode 13 , Anji is seen playing two games synchronously. On one hand she has accepted the proposal of an eligible bachelor to secure her own future and on the other; she is blackmailing Anji to turn against her family, to seek revenge from Kamran.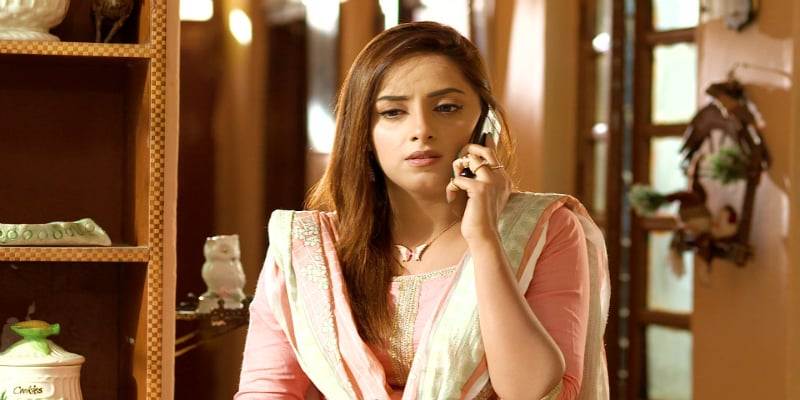 The fact that Kamran almost fell for Anji while he was committed to Erum has already bruised her Erum's and created distances between the couple.
"Akhir main nay tumhayn pa he lia.  Main jaanti hoon kay meray hotay huay bhi tum kisi aur kay baray main sochtay thay. Magr halat ka takaza hai kay main is baat ko dil main dafan kar loon, kay main tumsay kabhi is bewafai ka zikr na karun."–Erum , on her wedding with Kamran.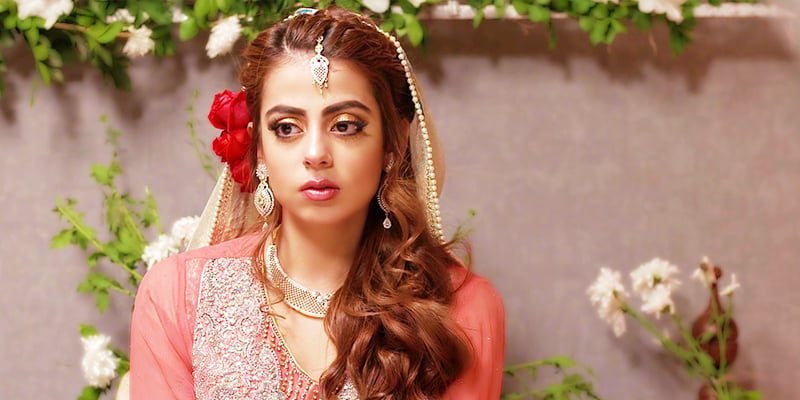 Anji is now married off to Aftaab but her burning desire for destroying Kamran and his relationship hasn't ended. The fact that her husband is not as rich as she was told has, further fueled her insecurities. People like Anji ,who want bad for others, only get worse as they move through a bitter course of life. They focus on making the life of others hell instead of resolving their own issues.
Anji is doing exactly that. Instead of focusing on her new relationship and life ahead with Aftaab, she has now started calling Shafaq to drill in more negative thoughts in her mind about her bhaabhi.
"Dusron ka dil jala kay pata nahi kesay khush hojati ho tum"- Anji's elder sister Fakhira
"Mera bas chalay na tou is dunya kay tamam muskuratay chehron say un ki muskarahatayn cheen loon"-replies Anji with an evil glare in her eyes
Will Aftaab's love bring a positive change in Anji? Will Anji stay horrible and make life worse for Shafaq's family?  To catch up on Anji's next move, watch the fresh and crisp episode of Ghar Titli Ka Par tonight 8 pm!