FANS! Khaani's story is reaching a climax. With just a few episodes left for Khaani to end, the fans are going crazy anticipating how the story of Mir Hadi and Khaani will end.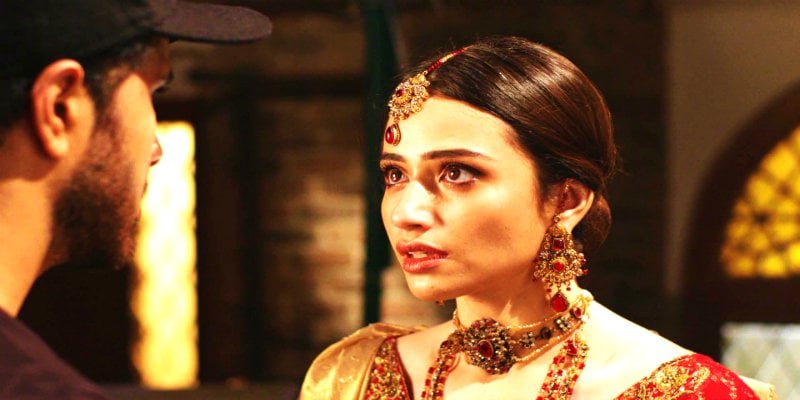 The preparations and mehndi festivities of Khaani are on full swing. The episode had beautiful shots of the whole house being lit with lanterns and lights. Every doorway and corridor seemed to open up to a new horizon of happiness for Khaani and Arham's couple.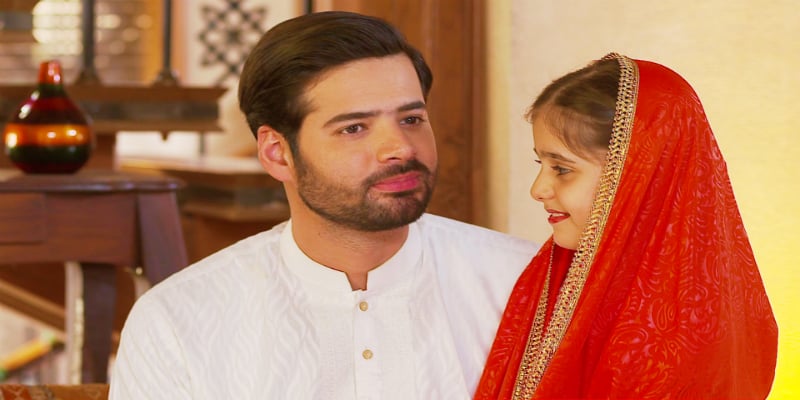 On the other hand, both the families missing their deceased relatives during this time added a lot of emotional appeal to the last episode. The scene where Khaani looks up into the beautiful starry night, reminiscing her brother Saarim's memories, almost makes the viewer cry!
"Jab main akeli hoti hoon na, tou Saarim Bhai mujhse milnay atay hai. Humaray jism tou juda hosakte hain , lekin roohayn nahi. Hum ek he rooh hain jo Allah Mia nay ap main phooki thi", says Khaani to her mother while she painfully misses her twin brother in the gallery.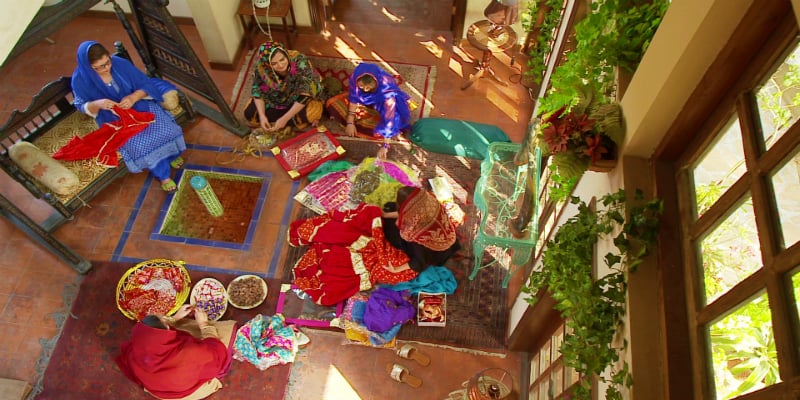 Things are as emotional in Arham's house where the family members miss Arham's dead wife in vain. It is a touching scene for those people who have actually lost someone dear to them and the way they miss those people in the special occasions of their life is unexplainable.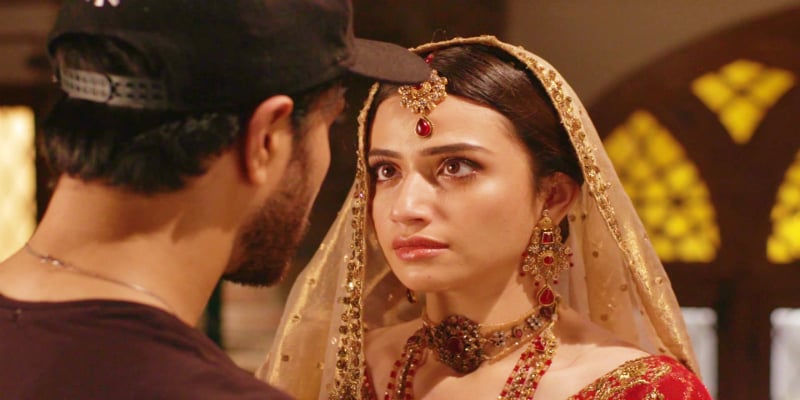 Moving onto the moment where Mir Hadi has snuck into Khaani's house, kidnapped her and taken her to a maulvi where he had prepared to forcefully make Khaani his wife.
In the last episode, viewers were expecting Khaani to surrender to the threatening and apologetic Mir Haadi who abducted her from her wedding ceremony.
However, Khaani's monologue became the selling point in Episode 20. The moment where she takes her dupatta off, looking fearless and flawlessly beautiful in her bedecked and bejeweled bridal clothes. Tears streaming down her face, she looks him straight into the eyes and slays all of Mir Hadi's ego and pride, merely with her words.
"Jis kay hath say khoon ki aur moon say sharab ki boo ati ho, main us say kyun darun? Darna tou us say chahyay , jis ki rassi  meray Allah nay daraaz ki hui hai."
"Boht takatwar samjtay ho na khud ko tum? Bandook ki nok pay kisi ki bhi jaan lelay na. Power kay nashay main kisi ki izzat noch lena. Bus yehi karsaktay ho tum."
"Tum boht karway ho Mir Hadi, boht boht karway ho tum. Aur tum jesay insan kay dil main pyar ka ehsas kabhi jag he nahi sakta. Kya karsakte ho tum?
"Yeh lo Sanam Khan tumharay saamne khari hai, jo karna hai karlo, lekin main tumharay samne bheek mangnay wali nahi hu. Tum say kuch bhi maan kay main apni nazron main nahin gir sakti. Jo karna hai kar lo. Lekin main tumhari kabhi nahi hosakti. Kabhi nahi. Suna tum nay?", said Khaani
It was exhilarating to watch Mir Hadi's look transformed from an unapologetic, barbaric and savage-looking man to a surrendered, vulnerable and lost child. It is clear that Mir Hadi has lost his battle. He moves away from Khaani like a soldier who lies down his arms in the battle field, embracing his defeat!
Whilst it is heart breaking to see Mir Hadi's poor condition, we equally cheer for Khaani to start her new life with Arham. Will Mir Khadi stay the same and regret for life or will he surrender to the police, confess his sins and be a better man instead? Watch the next of the last few episodes blockbuster drama KHAANI tonight 8 pm only on Geo TV!