7th Sky Entertainment's current shows Khaani, Ek Thi Rania and Ghar Titli ka Par are ruling in the top 10 dramas currently being aired across all channels. Ghar Titli Ka Par has managed to secure off-the-chart ratings, boasting the highest TRP'S week after week! The spicy content of betrayal veiled under pretentious friendship has won the drama a TOP position in the leading dramas this week!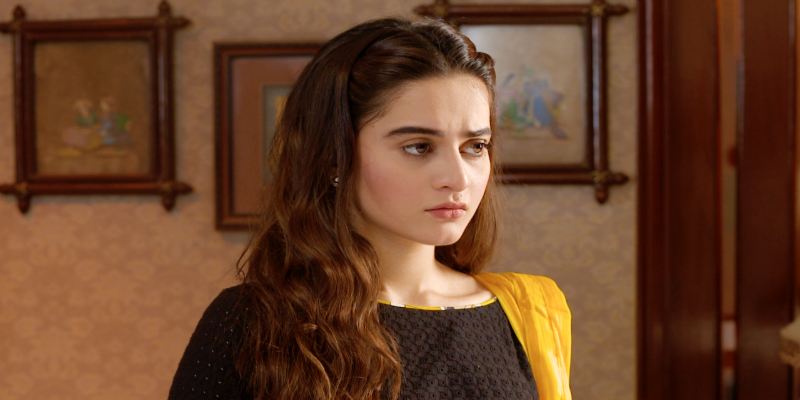 So far in Ghar Titli Ka Par, Anji has been jealous of Shafaq's Bhabi-To-Be be and has successfully managed to turn Shafaq against her. Anji ,by the way, is no saint!  She wanted to get married to Shafaq's brother solely for materialistic gains. Gladly, Kamran and his mother have now uncovered the real face of Anji. They have realized Anji's secretive motive for being so involved in their family matters was to win Kamran and to exploit the family's financial wellbeing.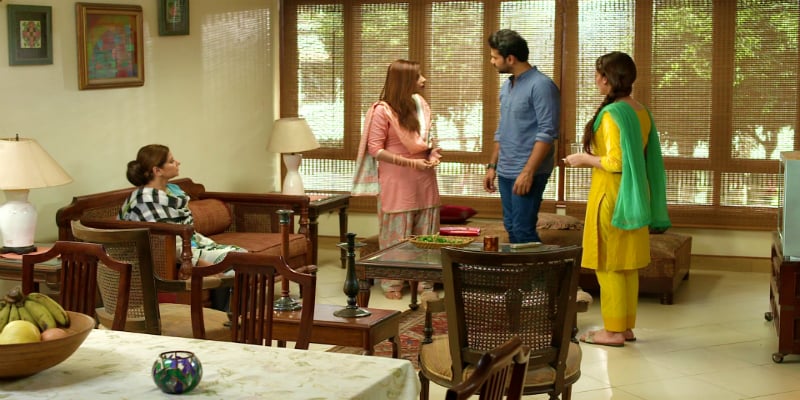 In the last episode, Anji has received a proposal from an eligible bachelor. Anji is over the moon but instead of leaving Shafaq's family alone she has now become even more harmful as she wants revenge from Kamran. She feels Kamran has hurt her self-esteem by rejecting her.
"Mujhe tou Kamran say shadi karni bhi nai thi, lekin us kay ghar ka sukoon zuroor barbaad karna hai. Ab tou meray naseeb bhi badalnay walay hain"
Kamran now wants to protect his sister from Anji's treacherous friendship. On the contrary, Shafaq is refusing to accept that her bestfriend can be such a horrible person and she is blackmailing Kamran to call it quits with his fiancée Erum.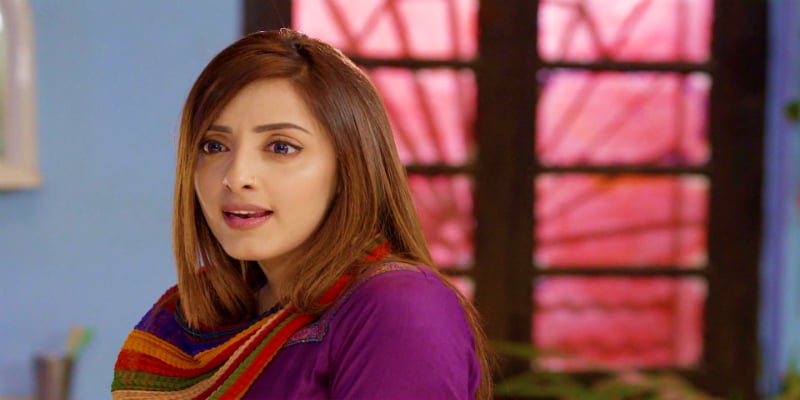 Even though Anji is to blame for the riots and rifts in the house, some followers believe Shafaq is partially at fault. She wouldn't fall prey to Anji's cleverness if she wasn't incredibly stupid or naïve. Is Anji more responsible for the disturbances in the family or Shafaq? What are your thoughts on this argument? COMMENT BELOW

Meanwhile, don't forget to watch the fresh episode of your THURSDY favorite show tonight 8 pm only on Geo TV!