Ishq Jalebi has been bringing hilarious and captivating episodes one after another— amusing the viewers with a powerful script loaded with sarcasm and witty banter. Here is a quick update on the life of the Shireen Manzil residents— which has now been named Bela Manzil.
Muhammad Boota refuses to put on a fake smile: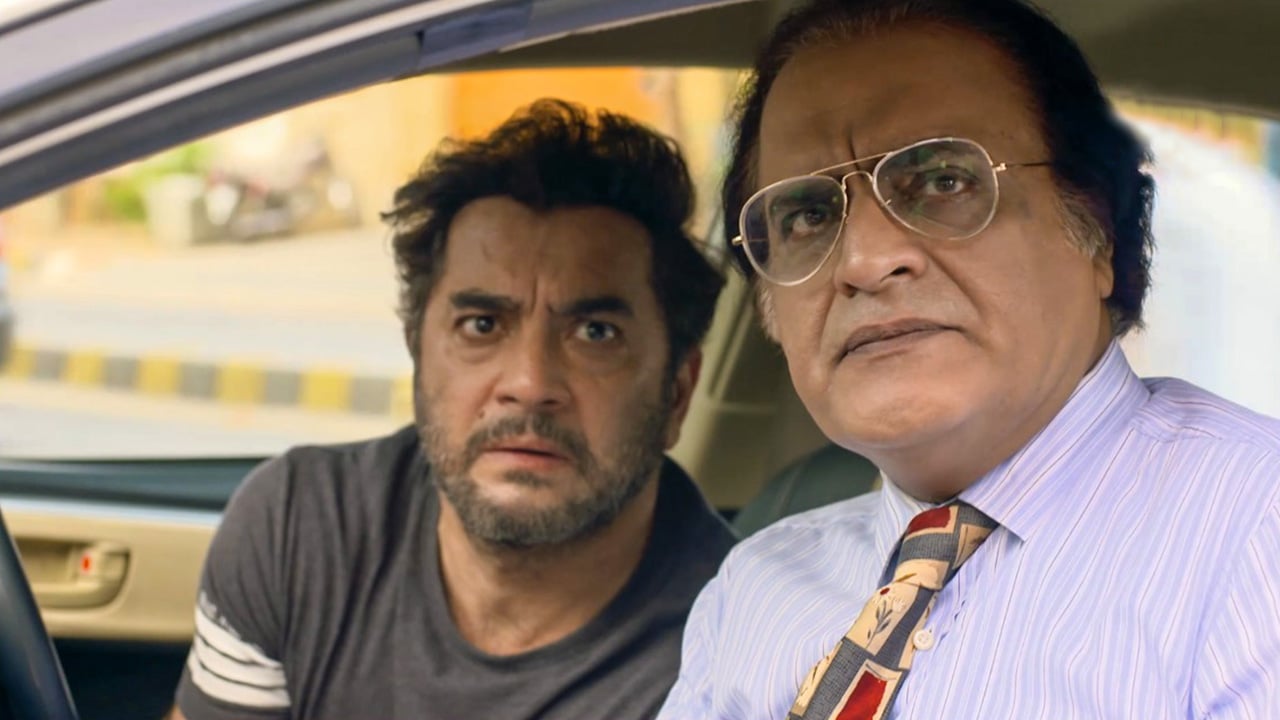 With more than a dozen episodes out, Ishq Jalebi is going through an interesting phase and quick succession of unexpected events as Muhammad Boota a.k.a. Bauji (played by the legendary actor Qavi Khan) now has both of his sons, Rafaqat and Sadaqat (Mehmood Aslam and Kashif Mehmood) back in the house.
It isn't easy for Bauji to forgive his sons for how they betrayed him a decade earlier and did not even attend their mother's funeral. But Bauji knows that when it comes to punishing, his sons and daughters-in-law deserve more than just the silent treatment. His unapologetically sarcastic personality and Punjabi slangs are the major highlights of this family saga.
Basim is clueless about Bela's feelings for him: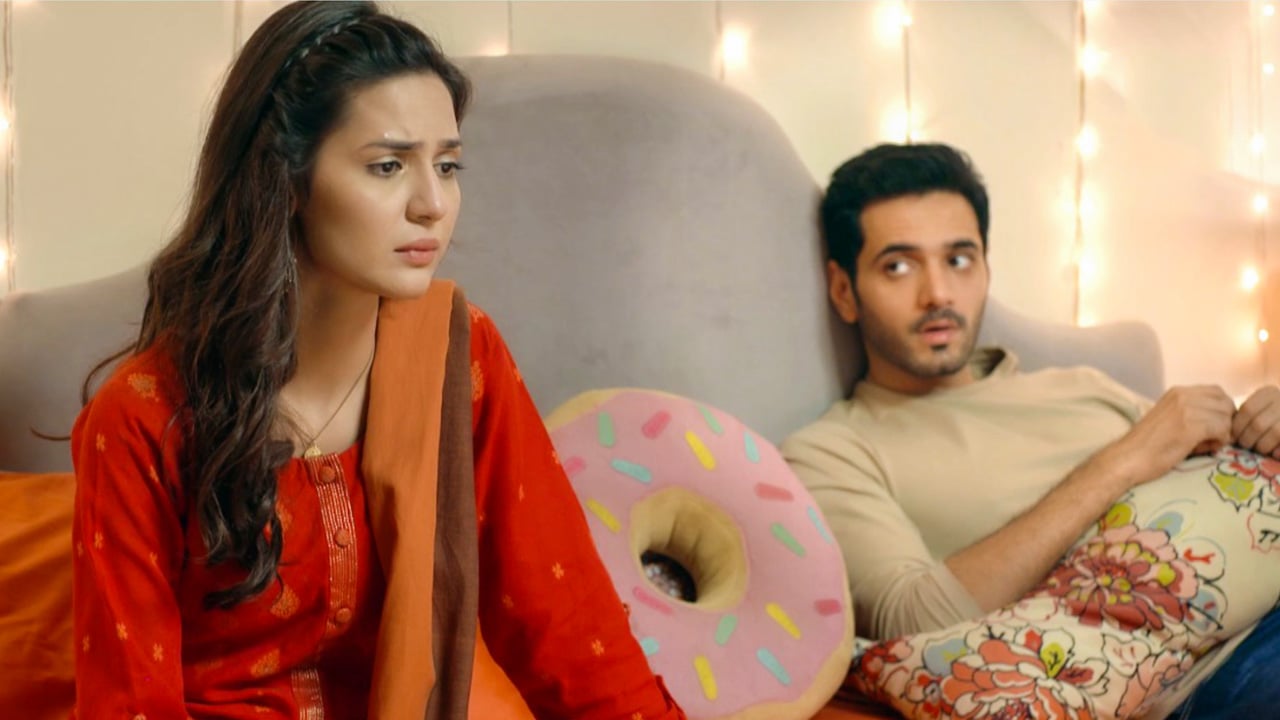 Amid this chaotic family reunion, Bauji's orphan grandchild Bela (Madiha Imam) has still been withholding her feelings for her maternal cousin Basim (Wahaj Ali). While he is still clueless about why Bela agrees to be his crime partner in finding shortcuts to moving abroad, he also goes on to put the blame on Bela every time his schemes go wrong.
Vicky and Isha are embarrassed of their parents: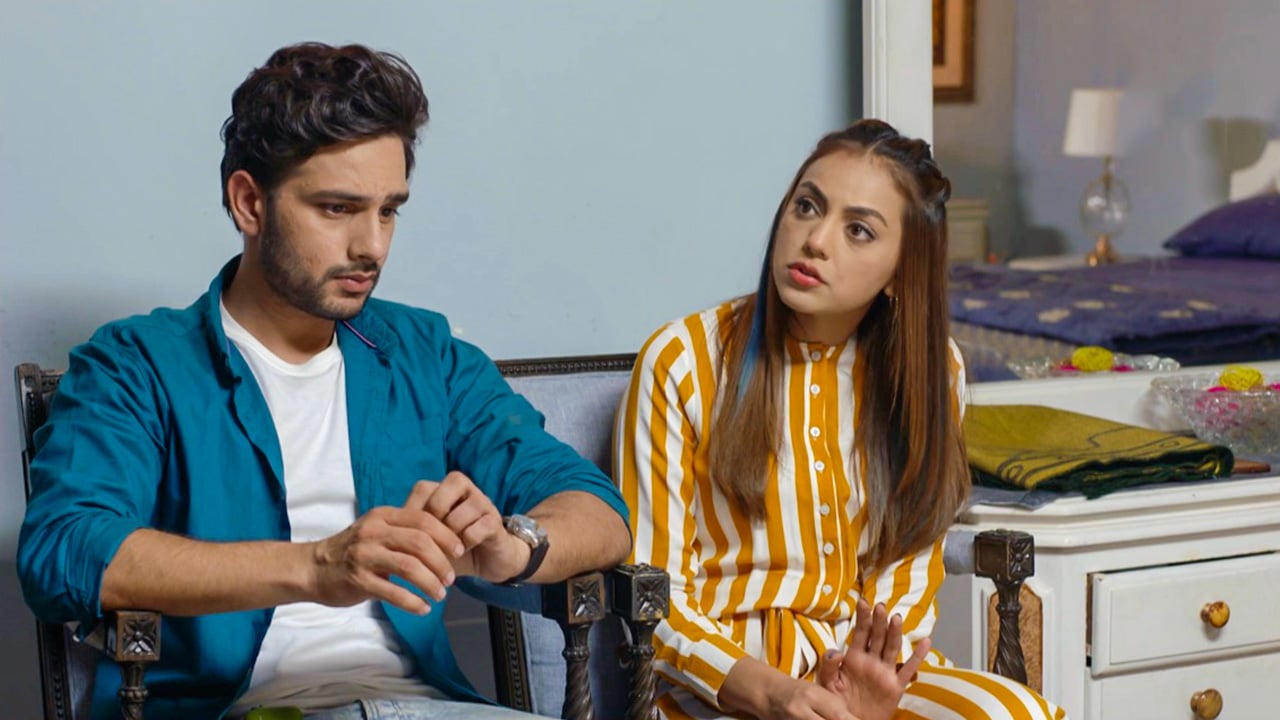 Vicky (Usama Khan) may have been brought up in Canada and Isha (Maryam Noor) in USA, but their love and appreciation for Bauji hasn't changed. Unlike their parents, their eyes are not set on Bauji's multi-million catering business. However, Vicky is quite fond of Bauji's most-favorite grandchild, Bela, and Isha is also much fascinated by Basim's charisma.
In the 13th episode, the two cousins find that what really determined their parents' visit to Pakistan was to demand their share in Bauji's property. Vicky also tells Isha that their mothers intend to get them married to each other in the future.
Iffat doesn't want to let go of Bela: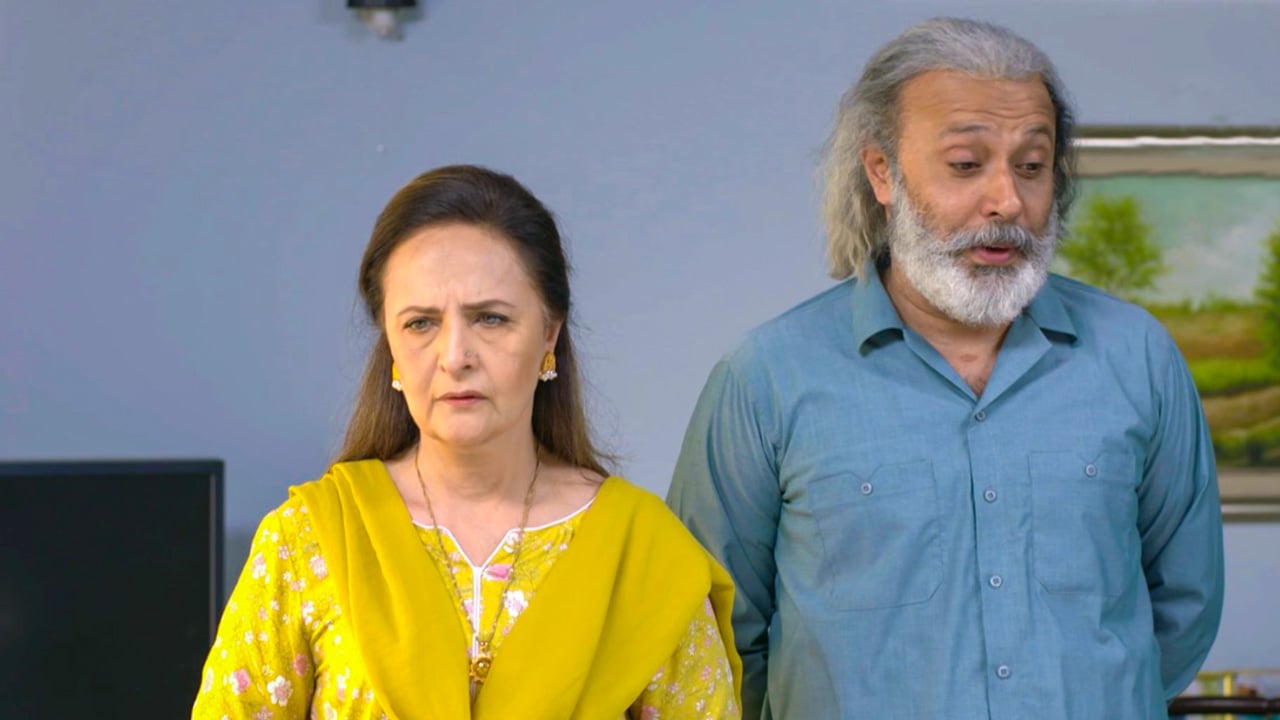 Bela never felt like an orphan around her maternal aunt, Iffat (Hina Khwaja Bayat), who also lives under the roof of Shireen Manzil with her husband Ashiq Hussain Advocate (Noor-Ul-Hassan)— who is famed for losing 999 cases, running his father-in-law's sweets business and having an edge of sarcasm in his voice.
It was Iffat's love for her then and even now that she wants Bela to become Basim's bride— something Bauji is unwilling for. Bauji has already found a potential suitor for his granddaughter Bela, and it's not Vicky either.
Basim feels even more caged with this reunion:
Basim could see the purpose behind this reunion way before Bela overheard her uncles and aunts discussing the property division behind closed doors.
However, the comments section under each episode on Harpal Geo's YouTube channel has been flooding with compliments for the well-crafted dialogues and tremendous acting by all the actors, including Irsa Ghazal and Shaista Jabeen who essay the role of Bauji's infamous daughters-in-law Sajeela and Aniqa.
Sajeela is notorious for being overly ambitious, dominating her husband's life decisions, and sticking with her classic blend of Urdu and English whenever she speaks. Although Aniqa is less superficial like Sadaqat, but her husband, Rafaqat, is poles apart.
Ishq Jalebi is a presentation of the country's leading production house 7th Sky Entertainment owned by the dynamic duo Abdullah Kadwani and Asad Qureshi. Directed by Syed Wajahat Hussain and scripted by Saima Akram Chaudhary, this light-hearted and comical play based on family dynamics, values and bonds seems like a promising one.
Ishq Jalebi airs daily at 9:00 p.m. on Geo Entertainment.