Farhad earned a lifetime of respect during his short tenure as Seth Nisar's employee, but the only person he couldn't impress was Mahi. With only four episodes of Khuda Aur Mohabbat, Farhad's short-lived friendship with Mahi has now come to a standstill.
As Seth Nisar's family sang praises of his trustworthiness and humbleness, Farhad got the impression that every person with an affluent background might be as welcoming towards him. And that's where he misinterpreted Mahi's intention.
Mahi surely befriended him to only seek a favour from him, that little attention led Farhad to develop false hope. And just when he gathered the courage to express his feelings, his attempt backfired as he ended up making her uncomfortable instead.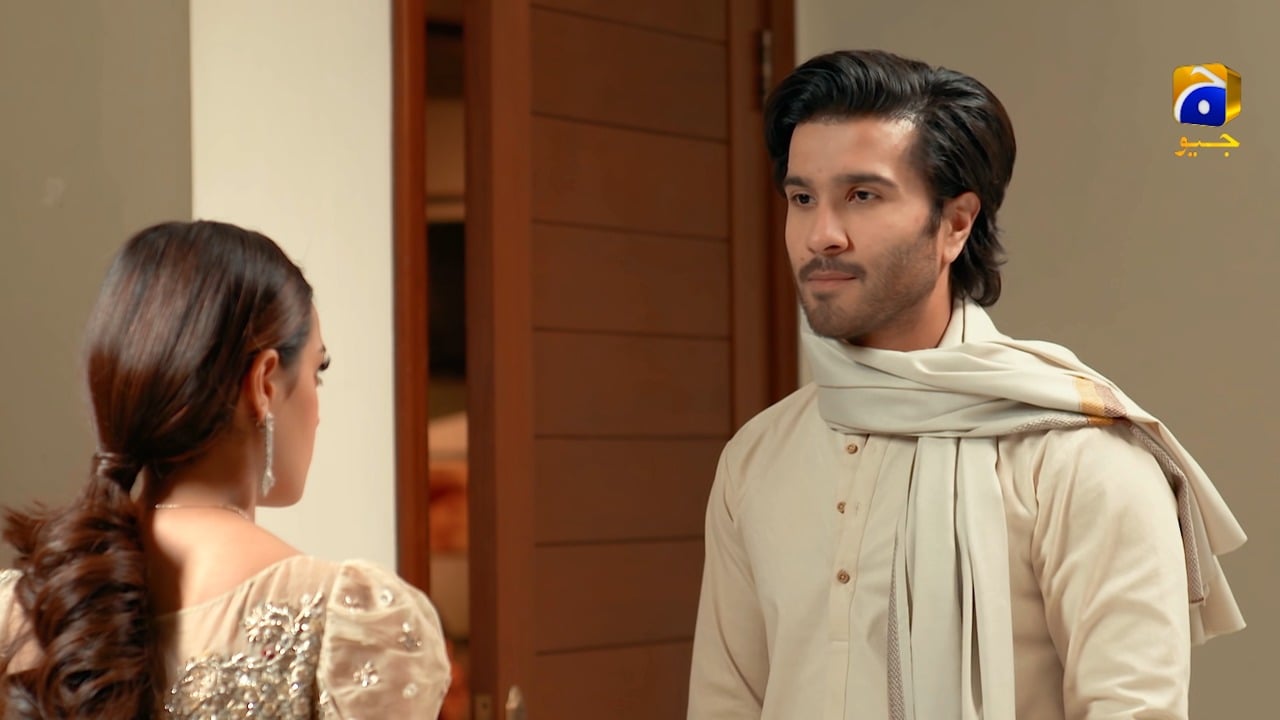 Starring Feroze Khan and Iqra Aziz as the lead cast, what the two protagonists are also not aware of are their secret admirers. A recent teaser shows that another young man, Taimoor (starring Zain Baig), who ran into Mahi before she met Farhad, is already headed in her direction with intention to marry. Farhad, too, has someone holding back her feelings with a fear of rejection.
But it also appears that Farhad will pursue the girl who cares less about building a future together and will set out in search for Mahi.
Khuda Aur Mohabbat airs every Friday at 8:00 p.m. on Har Pal Geo.
Khuda Aur Mohabbat is a presentation of the country's leading production house 7th Sky Entertainment owned by the dynamic duo Abdullah Kadwani and Asad Qureshi. The series is written by Hashim Nadeem Khan and directed by Syed Wajahat Hussain.
Many prominent actors like Sunita Marshall, Javed Sheikh, Junaid Khan, Tooba Siddiqui, Noor-Ul-Hassan, Fawad Jalal, Hira Somro, Usman Peerzada, Seemi Pasha, Rubina Ashraf, Hina Khwaja Bayat, Waseem Abbas, Asma Abbass, and Sohail Sameer play pivotal roles.
Khuda Aur Mohabbat is also available to stream on YouTube. Don't forget to subscribe to our social media pages on Facebook, Instagram and Twitter, to catch latest updates.