This weekend a couple of grand teasers announced that a new drama serial will soon join the realm of Geo Television. 
Just how the first two promos grabbed everyone's interest from a glimpse with a majestic background in pale gold, another promo released recently is also following the lead with a bit of romance in a rainy scene.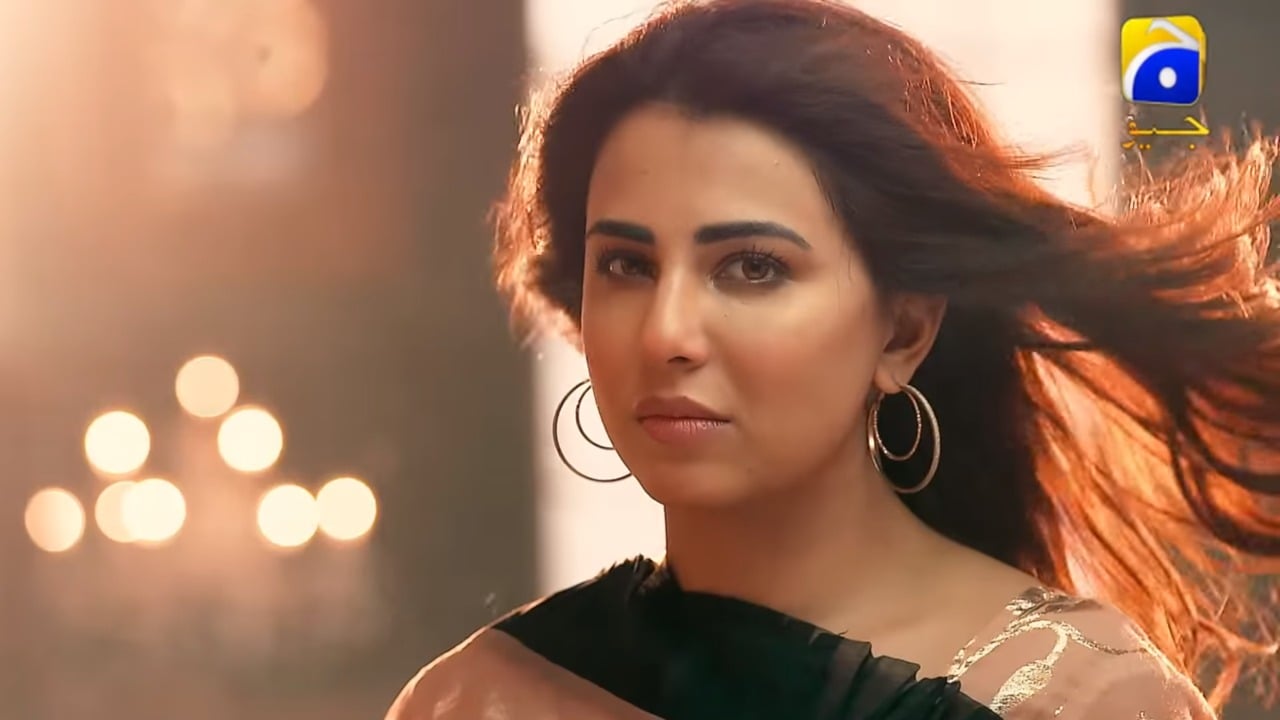 The emotions have really given all the teasers a galvanic look. The first teaser depicted a tale of resentment between the lead couple Ahsan Khan and Ushna Shah, both bringing perfection to the yearning theme. Ushna Shah's fans have been all praises for her look. Both the scenes have Ushna running across a mansion, batting away a cobweb in one shot, and playing with diaphanous orange curtains in another. The second teaser shows the same dreamy backdrop but hints at a love triangle, showing Hina Altaf hold Ahsan's arm to stop him from reaching Ushna Shah's character. Despite wanting to let go of her hand, Ahsan's character finds himself falling prey to courtesy.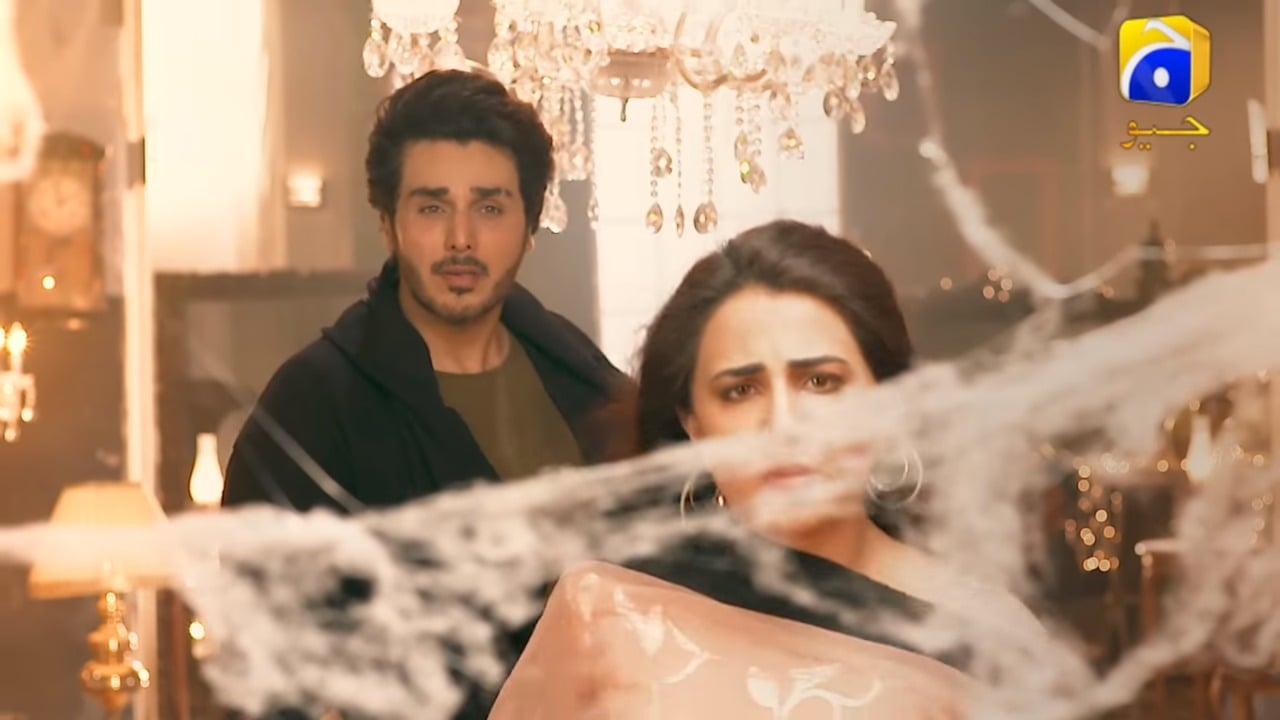 Now the third promo reveals that the triangle is more about friendship and love, showing undeniable chemistry between Ahsan Khan's character and Hina Altaf, as he signals her from outside a tailor shop to meet him. In that moment her character looks as if it doesn't have a thing to worry about, especially with the attention she receives from her lover. In one go, the scene instantly puts a frown on her face when she sees him bond with another girl, a character played by Ushna Shah, who seems quite comfortable with him.
The melancholic lyrics of its original soundtrack, sung by the versatile Hadiqa Kiyani and Sahir Ali Bagga have added more depth to the teasers. Production powerhouse 7th Sky Entertainment has nearly pulled off 1 million views on the first teaser. Looking at the love received from our fans for pairing Ahsan Khan with Ushna Shah, we're very excited to bring it on reel.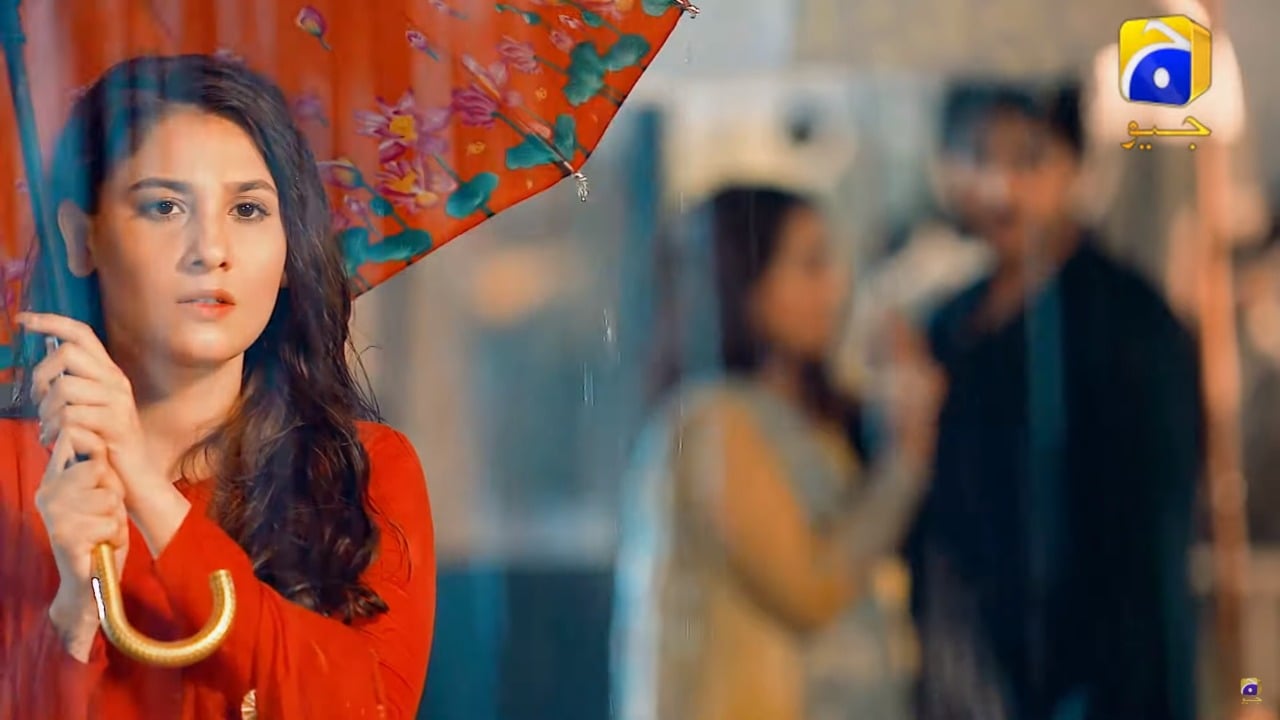 More updates to follow soon. Check out the video below and subscribe to our YouTube channel if you don't want to miss anything from Har Pal Geo.