Our belief in death, the afterlife and accountability discourages us from malicious deeds. However, it is also believed that some people are destined to face makafaat-e-amal even before the afterlife. 
What we have here with Makafaat's second season is a variety of fictional stories that speak volumes, making us reflect on our attitude towards people and the way we perceive life.
Producer duo Abdullah Kadwani and Asad Qureshi have sought inspiration from the 'what goes around, comes around' dictum about life. The overwhelming response to Makafaat's first season encouraged them to work on the second season which compliments Geo's Ehsaas Ramzan transmission.
The drama series shows how willful actions influenced by negative virtues such as greed, envy, ego, selfishness, dishonesty, disloyalty, and other traits take a toll on people sooner or later in life.
Makafaat recently brought us a tale of hypocrisy, malice, misogyny, lust, and the inability to fear the consequences of such actions in the episode 'Nadamat'— which shows a man placing several restrictions on his sister but is involved in many corrupt activities himself.
When we think of what makes it difficult for people to trust each other, this episode really helps us connect the dots. Ali Ansari essays the role of Junaid who finds it difficult to let his sister out because he fears someone as immodest as him will benefit from her innocence. 
His ill intentions towards his sister's friend make him doubt society even more.
The writer, Huma Hina Nafees, has worked on the elements of greed, envy, covetousness, heedlessness, and hatred in a different episode Cousins— which shows us the ugly side of sabotaging another person's happiness.

This episode makes us think of the unfair reality of life where the victim is made to suffer only to teach a lesson to those at fault. Namrah Shahid plays the role of someone who is divorced soon after her wedding when her cousin entraps her so she can marry the protagonist's husband instead.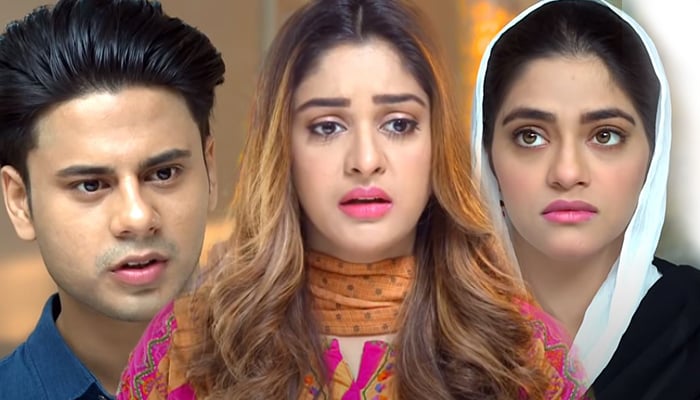 Makafaat is directed by Saleem Ghanchi, who helmed this 7th Sky Entertainment presentation last year as well.
Makafaat airs every day at 7:00 PM as part of Geo TV's 'Ehsaas Ramzan' transmission.
You can catch the OST and episodes of Makafaat on Har Pal Geo's YouTube channel. Don't forget to subscribe to our social media pages on Facebook, Instagram and Twitter, to get the latest updates on Makafaat and other shows.