Drama serial "Wafa" is already fulfilling its promise to keep its audience hooked every week. Geo Entertainment's primetime play is becoming more and more interesting with every episode featuring on the television screen. Mansha Pasha's expressive acting, Babar Ali's unconventional role and director Furqan T.Siddiqui'scombination made the serial favorite ones for those who just can't get enough of on-screen drama.
Episode 7 started with a quarrel between two lovebirds Maham and Umair.  The element of doubtencapsulatedin Umair's mind and he shared his bitter thought with Maham.
Maham said: "Aaj mujhay shiddat say ehsaas ho raha hai Umair, tum tou Mohabbat karna hi nahi jantay, tumharay pass aeitbaar nahi hai"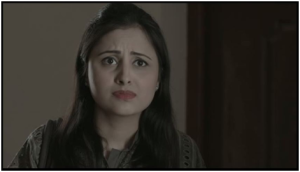 Another interesting thing happened when gynecologist tells the couple;Wafa and Daniyal that soon they are going to become parents. Wafa looks happier after acknowledging the gleeful news but Daniyal shows reluctant behavior.
A call from Random character:
Daniyal receives a call from aged character who told him about Saira arrival in Pakistan in next week. WHO IS HE? *Sounds like Daniyal's father-in-law*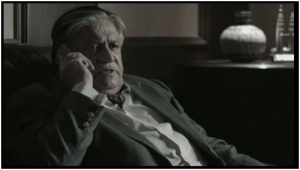 Umair is regretting:
Now Umair is regretting after knowing the actual truth of Maham and Hashir. He is trying to get in touch with her but Maham is ardent on not answering his calls and messages.
Daniyal wants abortion:
Daniyal is unhappy with the baby's arrival in his life. He thinks it will disclose his hidden marriage status with his wife, however, Wafa wants to be mother.
She Said: "Yeh hamaray bachay ka wujood hai, Please aesa koi faisla na karay jou mai nibha na sakun"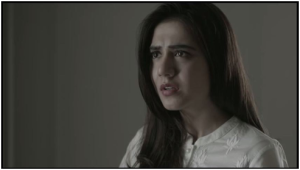 Will she be able to deliver this baby?
Watch drama serial "Wafa" every Tuesday at 8:00 PM only on Geo entertainment