Drama serial "Shaam Dhalay" is entering an interesting phase of story with different kinds of jiggery-pokery is coming in limelight. Saima Bhabhi is playing dirty politics with late Daud Sahab's family and making diabolic schemes to steal their property with the collaboration of Lawyer named Majid.
"Be careful who you trust, the devil was once an angel."
Saima Bhabhi made a fake phone call to Khizer, pretending a devilish scheme while making sure Mama is listening to her.
"Khizer kia ho gaya hai, chund dino ki baat hai, yeh log chalay jayen gai yahan say,tension na lo." *Devilish Grin*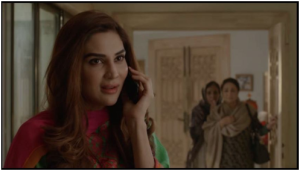 Maryam is getting closer with a Stranger:
At first Maryam was afraid of mysterious Faizan but when he helped her in Maryam's time of need, she started developing a soft corner for him.
"Remember that every good friend was once a stranger."
Maryam told her bestie:"Mujhay us say dar nahi lagta, in fact mujhay us say baat karna bohat easy lagta hai."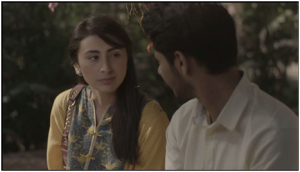 Trap Against Niazi Sahab's law firm:
Majid instructed Saima  to select Niazi Sahab's firm for her legal case. It's intended as a trap planned by Majid to cancel the license of Niazi Sahab.
Alina is struggling in life's battle:
"If God brings you to it; He will bring you through it."
Alina is facing problems from every corner of life, whether its relationship, job or kinfolks. The poor girl is trying hard to sort out her issues but things are getting complicated and out of her reach. Saima Bhabhi has left no other option for her except to contact her step brother,Khizer.
NiaziSahab Suggests Alina:
Uncle Niazi told Alina that Saima is very sharp and wicked woman. He recommends that Alina along with family should leave that house.
What future really holds for vulnerable Alina and her family?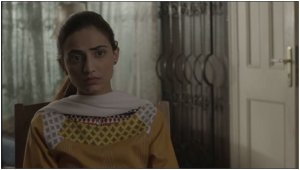 Watch drama serial "ShaamDhalay" from Sunday - Tuesday at 9: 00 PM only on Geo Entertainment.