When it comes to modernizing of the media industry, Pakistani drama industry has come a long way, from one broadcasting channel a few decades ago, we now have a multitude of channels all with their own specific audience and genres of dramas. For every age group there is one or more show to entertain them.
As all these trends were changing, fads came and went, Geo TV was seen to be working on more than one front, but the most important of them all the betterment of the industry as a whole. While other channels were making more of the same content, Geo focused on change, on the enhancement of talent be it emerging writers, transpiring artists or testing different genres.
Every day of the week, Geo seems to be airing different kinds of shows to cater to the ever increasing demand of creative content from their viewers. Every show, having a unique concept, different from the others,being one of the best of its kind. Here's a list to name a few of the primetime fixtures: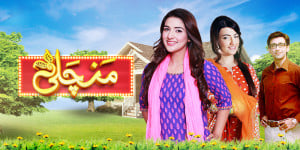 Mannchali, airing every Monday on Geo TVprime time, 8 pm, is a based on a totally out-of-the-box concept about a girl who does as her heart desires.A very refreshing experience for people living in Pakistan where girls don't really get to do what they want. Watching Ambreen in this show not only reminds our mothers and grandmothers about their youth but also makes teenagers smile thinking of the fun she has in her life!
Every Tuesday Wafatwists the audience's heart in concern, as she goes through the troubles that life throws at her, facing every challenge and trouble for the sake of her family. The story of Wafa might be relatable to many of the women watching it but the way she deals with her problems is an inspiration for us all!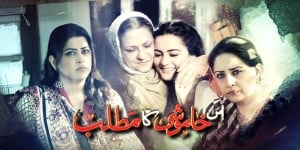 On Wednesdays, IssKhamoshiKaMatlab will leave you wondering about life, fate and the choices a lot of us had to make. Zainab loves her parents dearly and she would sacrifice herself before bringing tears to their eyes. What troubles her is the choice she has to make between Ali and Noman. Mothers and daughters love this show as it depicts the strong family bonds and feelings of loyalty.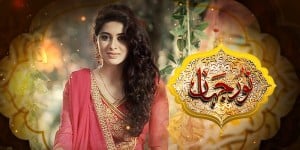 From Wednesday to Thursday, enjoy yourself with 3 consecutive episodes of Noor Jahan, a tale that is the story of many of us living inthis society, the tension that parents of a girl faces, a girl's feeling on being married, and the way she worries when some one tries to jeopardize her marriage.
The perfect week ends with a splendid episode of one of the best creations of the decade, MorMahal, the crown jewel of drama productions, the one of its kind fantasy fiction drama created in Pakistan. MorMahal is an epic drama that revolves around the tale of aNawab and the women of his harem, encapsulating a heady dose of power plays, politics and seduction every Sunday!
With the continuous hassle of daily life that people live by, Geo TV has the perfect formula for giving its viewers a rejuvenating episode of their favorite show every day, even if life is going through a strenuous phase, we still have something to look forward to, something to smile at!