Ayesha Khan, former actor and model waved goodbye to the entertainment industry after working in numerous Pakistani dramas, movies and TVCs for almost two decades. The actor tweeted about her departure from the entertainment industry on a good-note and thanked her fans and well-wishers within the country and around the globe for admiring her as an actor!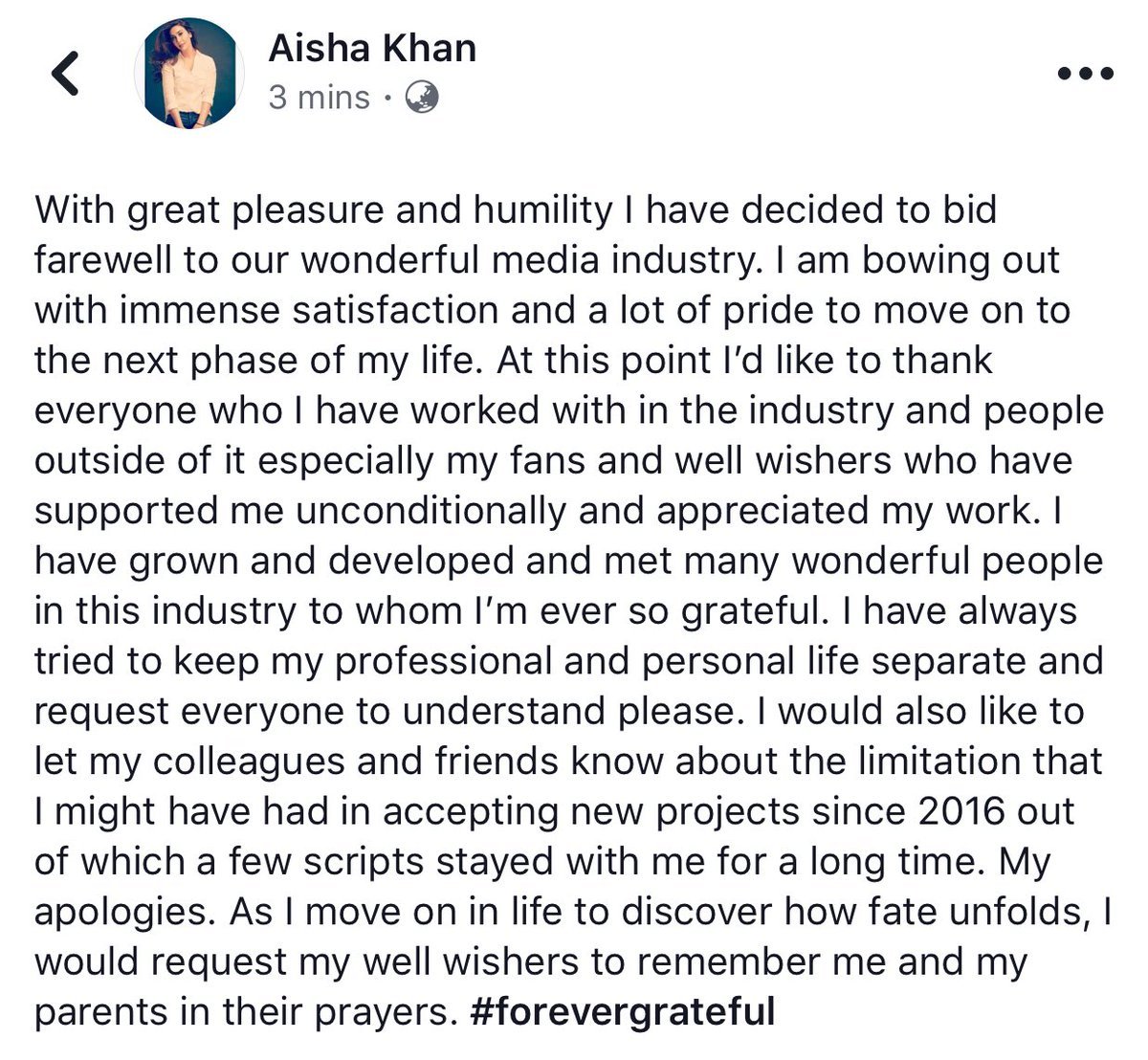 On 1st march, 2018 she announced on Social Media:
"With great pleasure and humility, I have decided to bid farewell to our wonderful media industry. I am bowing out with immense satisfaction and a lot of pride to move on to the next phase of my life. I have always tried to keep my professional and personal life separate and request everyone to understand please"
After a few weeks she posted a beautiful picture on Social Media with her fiancé' announcing that she is going to tie the know very soon with Major Uqbah Hadeed Malik, who has graduated from British Royal Military Academy Sandhurst in 2007 & proudly stands as the very first Pakistani militant who works at the British Military Academy Sandhurst as an instructor.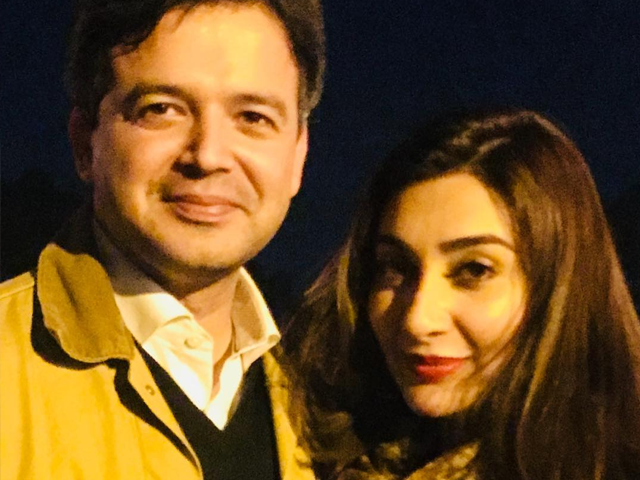 Ayesha Khan preferred to keep her personal life private and expecting to stay away from the limelight in future by bidding farewell to the glamourous world of entertainment industry. The Noor-e-Zindagi star played a remarkably well role in the drama and several other dramas of Geo TV & dazzled the TV screens by winning hearts of the viewers with her phenomenal performance. She will surely be missed by her fans, co-stars and colleagues in the media industry and will be remembered for her exceptional performance and commitment to work throughout her career.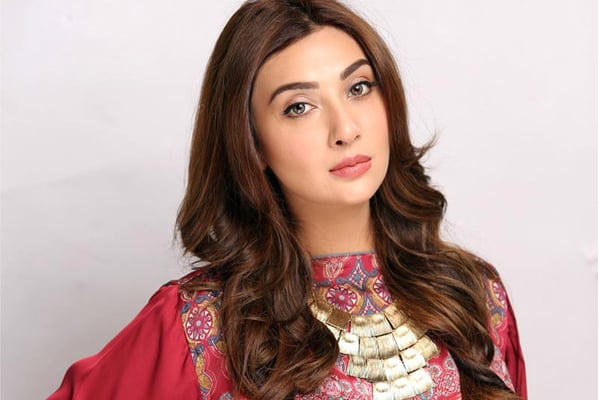 Geo TV wishes a very happy married life and a bright & blessed future ahead to our very own Ayesha Khan who is soon going to begin a new life with Major Uqbah Hadeed Malik J