The most awaited drama of the week is just a few more episodes away from reaching the climax! Each episode of Khaani has infused us with a hysteria of emotions. Khaani was abducted by Mir Hadi in the last episode. The whole family of Khaani, however, is caught off guard when Mir Hadi leaves Khaani back home untouched as though she never left. The fearlessness in Khaani's eyes when he threatened to marry her forcefully and her indifference towards his love has knocked him over.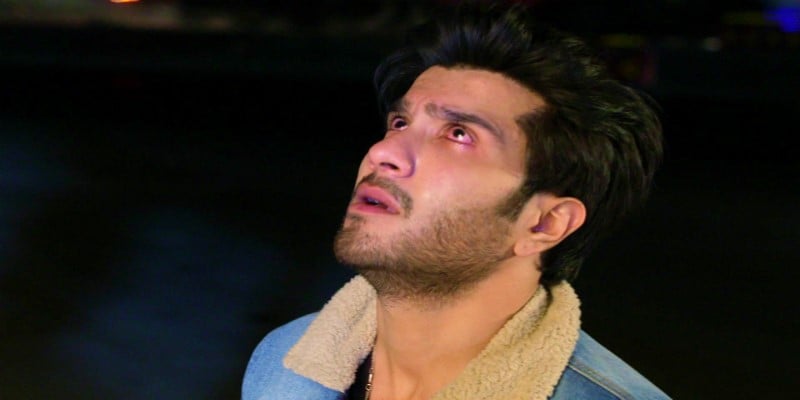 The last episode must have been the most emotional and intense of all. The whole credit undeniably goes to the spectacular performance of Feroze Khan who perfectly showed the transformation of the aggressive and stubborn Mir Hadi to a completely shattered, helpless and lost lad.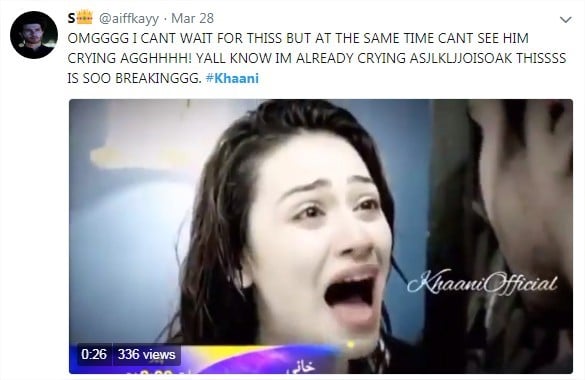 Khaani is now officially Mrs Arham and while she is kicking off her married life, Mir Hadi's pain of losing her forever has put his mental health to shambles. The Mirs are trying their best to heal their son's wound but all in vain. Hats off to the 7th Sky Entertainment for giving out the message that bad deeds are bound to come around and sting you regardless of how much authority or power you have!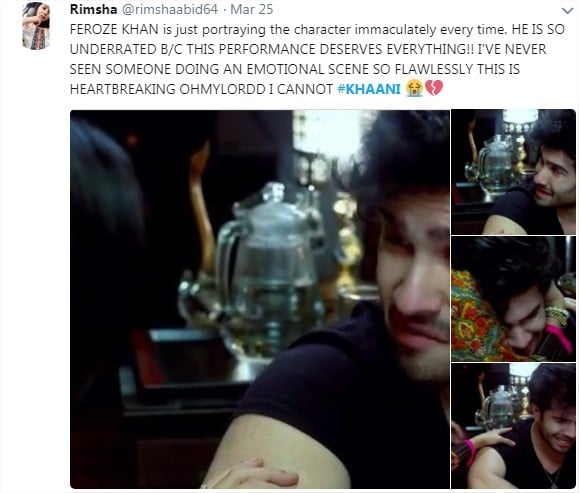 The recollection of the words of Khaani " Tumhare moo se sharab ki boo ati hai aur haath se khoon ki" have grappled Mir Hadi by the throat and the remorse of his horrible actions in the past are killing him inside.
Moreover, the soul-stirring and emotion laced scene from episode 21 where he is crying like a child has touched the audience deeply.  It has even moved the audience which hasn't quite followed through the drama. There is a tweet frenzy on how Feroze Khan's mind boggling delivery of Mir Hadis breakdown has sent people into fits of tears, empathizing with the completely devastated character whose heart was once filled with pride and ego.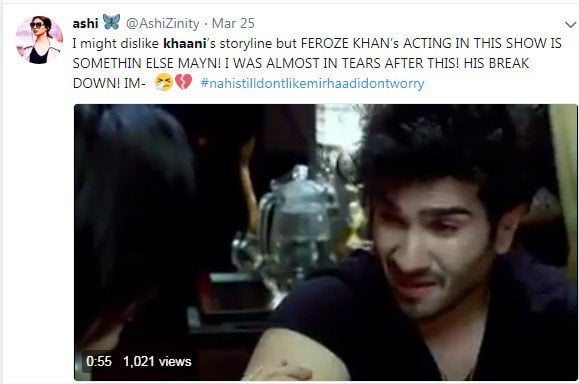 Hadi is hating himself for all the right reasons but every scene where he expresses how guilt-stricken and hopeless he is, has the strongest impact on Khaani's audience.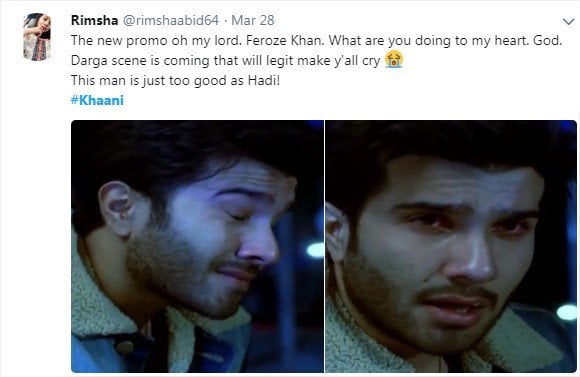 "Ap jeet gye Mir Shah, main haar gya ma"- Mir Hadi
Will Mir Hadi be able to survive this pain? Will the loss of Khaani take Mir Hadi's life or will it change him into a better and giving person? Catch tonight's episode of Khaani 8 pm, for a whole new roller coaster ride of emotions!