Episode 13 of drama serial Silsilay left me with a lot of questions. Both the sisters, Hira and Abeeha seem to be struggling with their one-sided love. It is tragic to see how their life choices are being triumphed over by outsiders.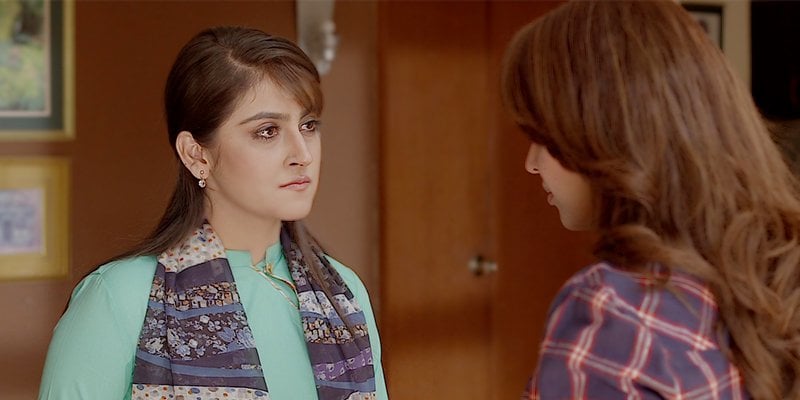 Ujala sneakily planned to get Hira married. To top it all, the man she has chosen for Hira is not so well off. Only because her parents are divorced and her father was a gambler, she is being treated as a burden and her life is being tied to a person who is not worthy of Hira.
"Lekin tum yeh kyun bhool jati ho, kay yeh Ateeq Ahmed ki betyan bhi hain"- Hira's Khaala
"Nahin apa main nahi bhooli hoon. Main achi trh jaanti hoon kay yeh badkismati meri bachyon kay naseeb main likh di gyi hai"- Hira's mother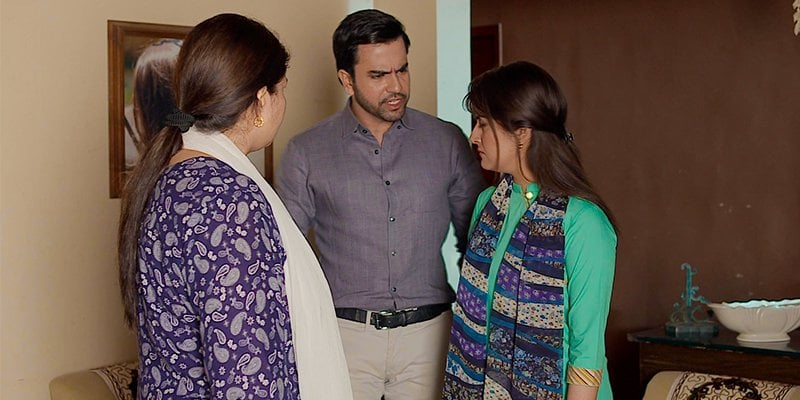 It is infuriating to watch Ujala constantly use Hira's family problems and weaknesses against her , over miniscule personal grudges. One feels highly empathetic for Hira who is trying really hard to convince Jawwad and her family members about how clever Ujala is but she is always left tongue tied because no one believes in her.
In the last episode, Hira is begging and pleading Jawwad to open his eyes towards the reality of Ujala but Jawwad always thinks Hira is being silly and unreasonable. Ujala is full determined on getting Hira married against her wishes. Meanwhile, Shahzeb is all set to marry Roohi , trampling all over Abeeha's dreams.
Will Hira be able to protect herself from the evil conspiracies of Ujala? Will she be forced to marry the guy Ujala has chosen for her?  Will Abeeha silently watch her desire of being with Shahzeb burn to ashes?
Tonight's episode will unwind a lot of impending doubts about the life of Hira and Abeeha. To catch this episode of Silsilay , tune into Geo TV tonight 8 pm!