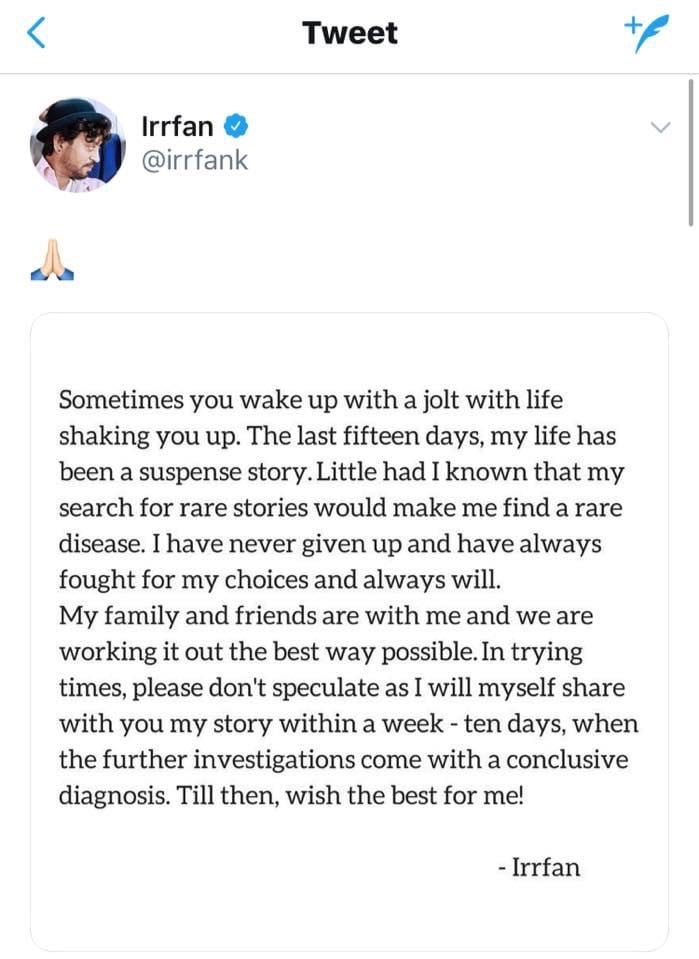 Bollywood's actor Irfan Khan has hordes of fans across the globe, famed for his eccentricities, eminent personality and prominent choice of roles. Few days ago, Irfan Khan made an announcement on twitter claiming that he is being diagnosed for a life threatening disease. The actor reportedly had to stop shooting ,midway ,for the upcoming film with co-star Deepika Padukone , when he fell sick. Fan speculations spread like wild fire on the internet over a fortnight.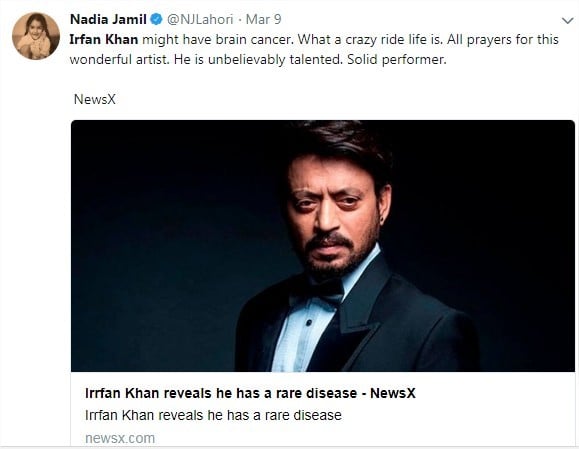 Fortunately enough, the star tweeted all the speculations are allegedly wrong and reaffirmed that he is not suffering from brain cancer.  He has been diagnosed with a rare disease neuro-endocrine tumor instead and is expected to leave India for treatments.  Here's what the star performer tweeted!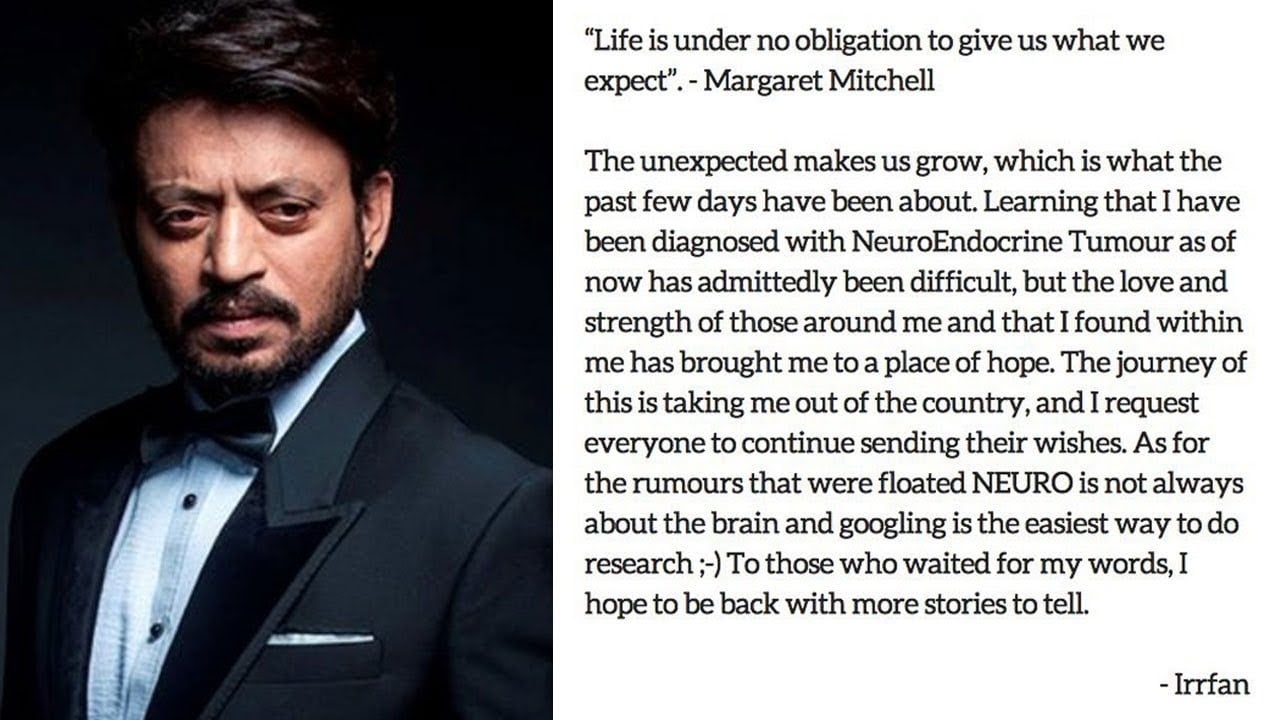 To stop the erroneous rumors about the actor's health, his spokesperson said, "Please do bear with us during this time as we request everyone verify any facts and information. We would truly appreciate, that if clarifications are needed, they are routed through us. At this point of time, this is all the information we have, and we promise to keep an update as we have clarity."
Geo Television hopes for a speedy recovery for this phenomenal actor who has kept us entertained with his intriguing characters, immaculate comic timings and memorable performances over all these years.