Hey fans. Your wait is over. The shiver-giving HORROR drama you were all killing to watch is airing sooner than you expect. Don't miss out!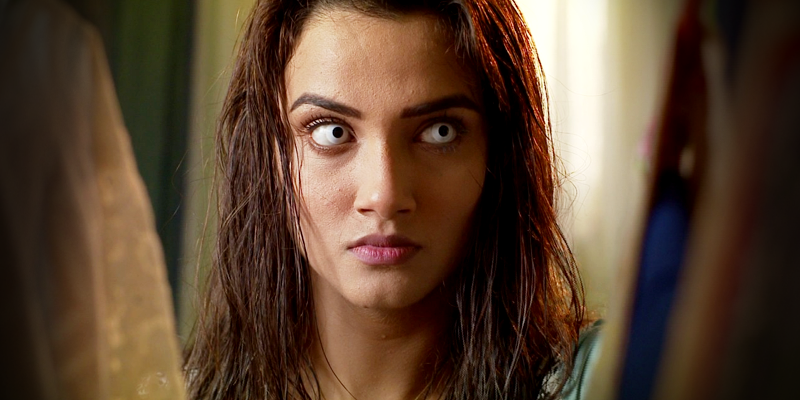 While the entertainment industry goes through a cinematic revival, we barely get to see horror on our TV screens. Geo TV's drama serial, Saaya, releasing on the 21st of March will end our look out for a horror drama that stays true to its genre roots. Some of the moments in the drama are bound to give you a tingling tremble.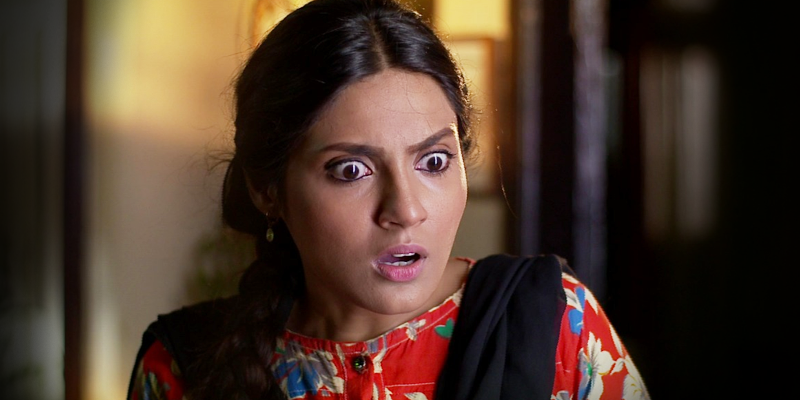 The excellent plotline and execution by the director, Syed Muhammad Khurram ensures that the drama portrays the most frightening bloody, scary and gory sights. It is backed by the profound story of the ghost of a mother. The "Saaya" in the story refers to the shadow of a mother. It reminds us of the protective shield of a mother who continues to keep her children secure, even after death!
" Ek maa apnay bachon say kabhi dur nahi hosakti. Mar kay bhi nahi"
Sauleha (Maham Amir) is ruthlessly butchered and killed by her mother-in-law, Atiqa, when she is unable to give birth to a male descendant.  Her daughters must be saved from the evil conspiracies of the mother-in-law. Sauleha is buried but her spirit continues to haunt the Qayyum house. She is back and this time she is neither harangued nor weak in standing up against her enemies. She is an unstoppable demon on a mission to kill all her culprits!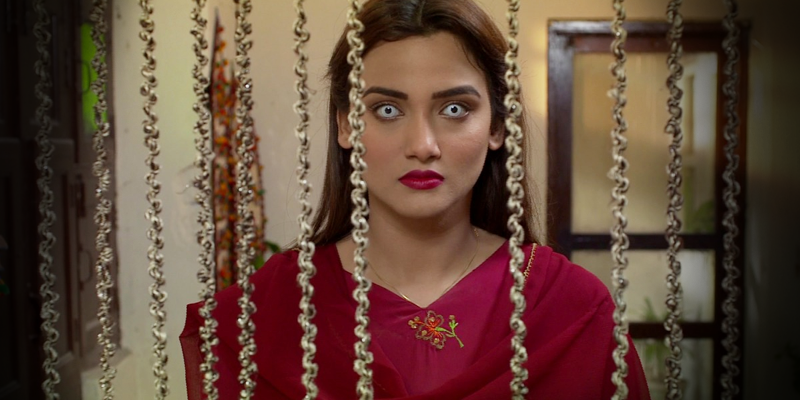 The drama is indeed worth a watch; even the maidservant in her small cameo is playing a befitting role. The background scenes evoke the right mood without being exceptional while the cinematography, on occasions is a shade Bollywood, making us indulge in an enjoyable recollection of the scariest dramas.
So Fans! Fasten your seatbelts, dim your lights and prepare for your scariest nightmare which will come to life this Wednesday 21st march 9 pm only on Geo TV!