Drama serial 'Wafa' is going through an interesting phase and quick succession of unexpected events. As we all know Daniyal secretly tied the knot with Wafa. Now he is forcing his newly wedded wife to stop interacting with her family. Wafa is feeling caged and unable to understand the awkward behavior of Daniyal.  Due to financial crises, Wafa's family was limited to fulfill the demands of Umair's parents. It seems like Maham's marriage can be postponed till the required dowry is arranged.
Episode 4 was started with Maham and Umair conversation related to their future life and relationship.
Umair Asked Maham: "Tum meray saath ho na?"
Maham replied in affirmation: "Haan Umair mai tumharay saath hoon".
This couple looks determined to get married despite the looming family issues.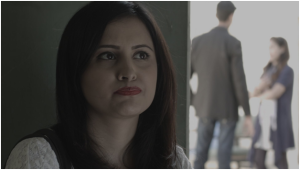 Newly wedded Wife hasreached at Daniyal's home. He welcomed the bride romantically and appreciated her beauty like a typical poet. Wafa is still curious why Daniyal is not speaking a single word about his past life.
Daniyal clearly said: "Muhaiday kay mutabiq tum meray maazi kay mutaliq kuch nahi pouch sakti."
Wafa is swinging in between Daniyal's house and her own home. She is also hiding her marital status with other family members as well. Her mother and younger sister are also concerned about the new job status, as Wafa providing puzzle based statements to them.
"Log Mulazmat apnay liye nahi kartay apno kay liye kartay hain", said Wafa.
Now Daniyal is becoming overly possessive about Wafa. He is mentioning his rules and regulation to dependable partner, dictating that he wants her complete attention and time.
Daniyal express his desire in these words "Mujhay Wafa Chahiye, Puri aur mukammal Wafa".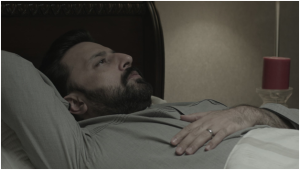 On the other hand, past life is still haunting Wafa with things are getting complicated for her since first love, Hashir, is trying to contact her. Now Wafa is running away from him and doesn't want to meet her former love interest. She even yells loudly at Maham who fixes their meeting.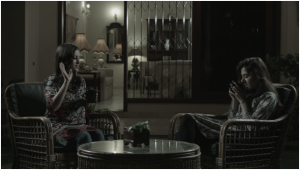 Wafa's life is getting complicated day by day. Will she be able to manage happy life?
Watch drama serial 'Wafa' Every Tuesday at 8:00 PM only on Geo Entertainment.