Manchali is a drama based on an out-of-the-box concept and revolves around two female protagonists; Ambreen and Afsheen. The girls are cousin sisters but couldn't be more different than each other. One is a slave to her tomboyish whims and the desire to do as she wishes, whereas the other is the persona of sensibility and serenity.
The serial launched on April 25, 2016, Monday,from 8pm-9pm on Geo TV. The first episode mainly focused on Ambreen and her childish antics, although it was clear from the start that the girl cared very much about her family and loved them deeply. She was reluctant to stop her mischievousness even after Ambreen's family pleaded, ending up getting angry at her.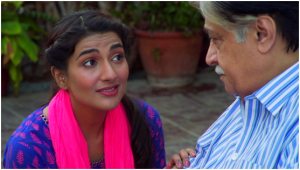 "Baba Jani,Bhaley jaan chali jaey magar khandaan ki izzat per aanch naaey"
Her father, a very well respected man is worried about Ambreen jeopardizing the family's reputation.
"Logo ka tou kaam he hai bolna, ab kya hum logo se puch puch ker har kaam Karen gey"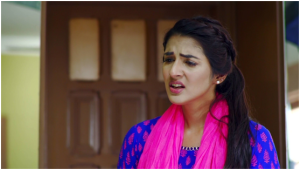 Afsheen, the perfect daughter, the goody-two-shoes of the family is in love is in love with the boy-next-door Arham.
Afsheen is expecting a proposal from Arham's family soon and tries tooth and nail to convince Ambreen to end her erratic impulses and live like normal girls do. Even Arham pleads the same.
"Please tum ambreen ko samjha dena ke who meri ammi se na uljhey"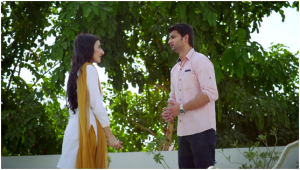 The episode ends with Ambreen cutting off the electric supply of Arham's house, due to which his mother revoked the proposal for their marriage.
Stay tuned to Geo Entertainment and watch how Arham and Afsheen try to patch up the problems between Ambreen and Surraiya Aunty (Arham's mother), as well as some more of Ambreen's antics.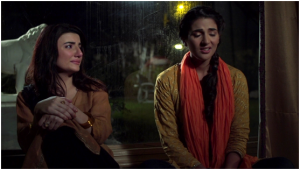 Watch 'MannChali' Every Monday at 8:00 PM.