Drama Serial 'Wafa' is already entered into an interesting spell of story. Before narrating visuals of Episode 3 let us recall few important happenings.After the death of EhsanShakir, Monetary crisis were rising for Wafa's family and she was supposed to return Daniyal's loan. Maham'sin-laws were also forcing and demanding for dowry despite knowing Wafa'sfamily financial conditions. Bearing such things in mind,Wafa accepted Daniyal's offer for secret marriage.Wafa hides her marital status with her family as well by telling them that she got a fantastic job and all their problems will be addressed soon enough.
Daniyal appreciated newly bride Wafa with these words….
"Tum iss Libaas mai bohat khoobsurat lag rahi ho, aesa lag raha jesay koi Mughal shehzadi tareekh ke safhaat say nikal kar agayee hai"
*How Romantic*
When Wafa returns to her own home, Maham finds her mentally disturbed and emotionally detached. She suggested Wafa to leave this job and hands over the house to them, to which Wafa replied:
"Yeh sirf eent garay say bana ghar nahi hai, iss ghar mein baba ka paseena shamil hai"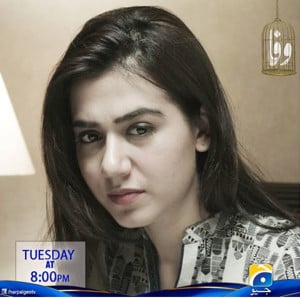 Wafa is swinging in between Daniyal's house and her own home. She finds Daniyal extremely romantic and loyal, but at some occasions, Daniyal is also behaving strangely. He is receiving few phone calls and not tellingWafa theactual truth about it. Viewers, what do you think about these phone calls?
Now Daniyal is becoming possessive about her better-half,Wafa.
"Tumhay apnay ghar walo ko samjhanac hahyie tum ab unki nahi rahi, sirf meri ho… Har lamhay ki qeemat di hai mainay",said Daniyal.
Things are getting complicated for Wafa, Her first love,Hashir, is trying to contact her. Now Wafa is running away from him and doesn't want to meet her former love interest. She even yells loudly at Maham whofixes their meeting.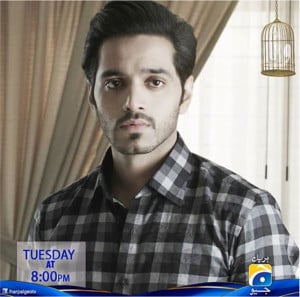 It is a coincident that Hashir works for Daniyal. Wafa was feeling unwell and she asked Daniyal to come back home in quick. Daniyal sends Hashir and they meet again but in state that was inappropriate for Daniyal. Due to this misconception Hashir lost his job on spot.
It is interesting to know what future really holds for Wafa. Will Daniyal be able to know the old love of Wafa? *Eagerly waiting for Next Episode*