OH EMM GEE! It's a "Khaani" day today! Dear clock, please jaldi chalo na… I just can't wait to see my favorite stars Feroze Khan and Sana Javed altogether on Geo television screen at 8:00 PM <3
"Khaani" has already become talk of the town on social media with its highly appealing visuals, intense promos and mind-blowing OST. Written by Asma Nabeel and produced under the banner of 7th Sky Entertainment, Khaani offers a never seen before story.
"It is about action, thrill, drama and some cinematic shots which makes this serial stands out of the crowd and differentiates it from typical love duo on the screen".
Sana Javed is making her television screen comeback after two years and she is playing the protagonist, Khaani.  A kind of girl, who is submissive and timid but when fate testifies her headstrong nature, than she appears as an iron wall in front of injustice.  Feroze Khan, a chocolaty boy with herculean physique will be seen as a spoilt brat and involve in hate-love relationship with Khaani.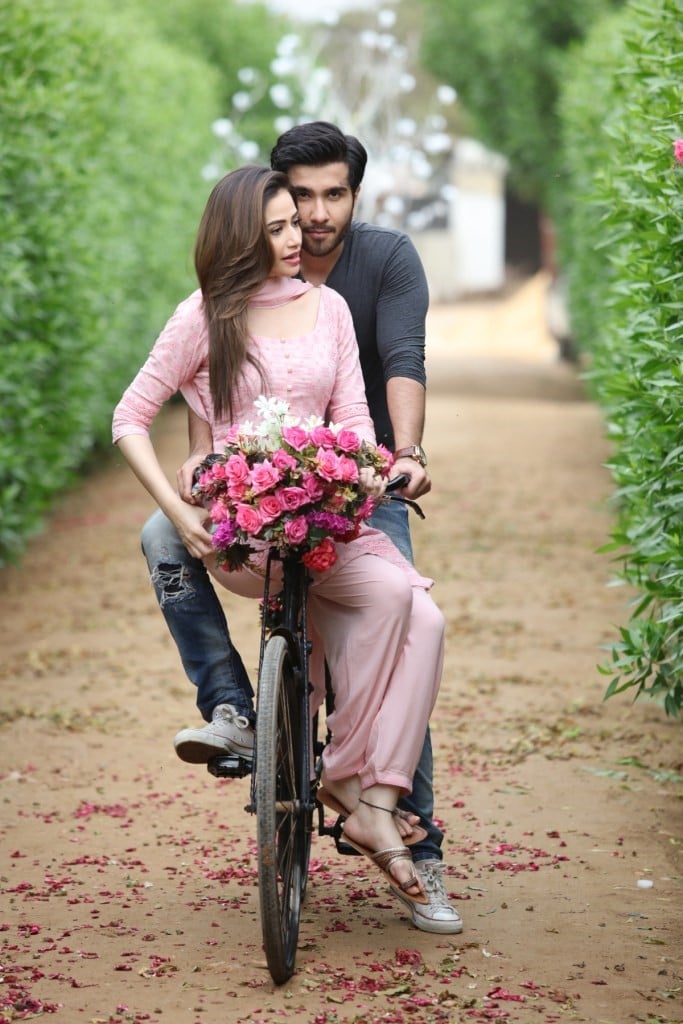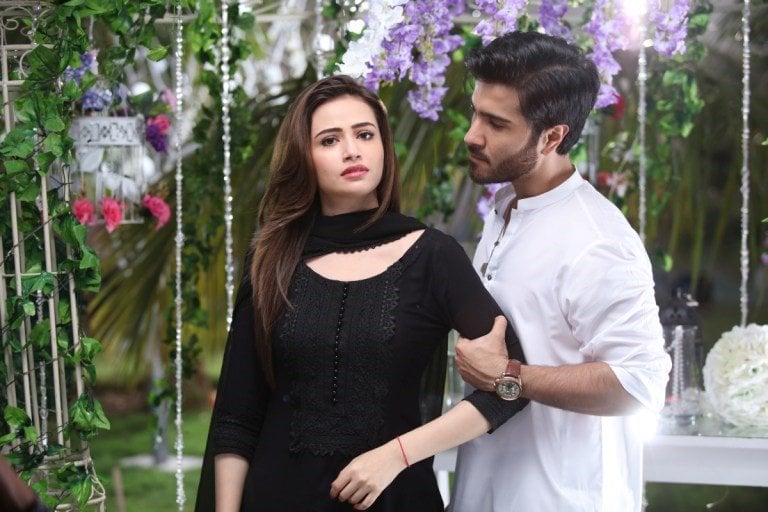 Anjum Shehzad has given the direction of play and other notable casts are; Mehmood Aslam, Qavi khan, Saman Ansari, Rashid Farooqi, Seemi Pasha, Salma Hassan, Muhammad Ali, Shehzad Mukhtar and Khushi Naeem.
Fans! Are you ready to see this heavenly beautiful chemistry of Sana Javed and Feroze Khan on Geo Television?