Hola viewers! What's up? Geo Television (Pakistan's most watched entertainment channel) is all set to bring one of the most versatile trio of Pakistani female actresses in primetime slot of 8:00 PM dramas. Yes!!! You have heard it right, Sumbul Iqbal (The queen of emotions), Sadia Khan (Khuda Aur mohabbat fame) & Sana Javed (Entertainment diva) are going to featured in newly launched plays like Aik Thi Raania, Shayyad and Khaani. *Jumping like a happy cat with excitement*
After the gap of almost two years, Sana Javed is making her comeback on television screen along with Feroze Khan in upcoming play, Khaani. These days its OST and promos are becoming talk of the town and audience can't wait to see first episode on Monday, 6th Nov at 8:00PM.  Sana Javed has played the leading role of Khaani, a girl who is naive yet headstrong and time will testify her determination.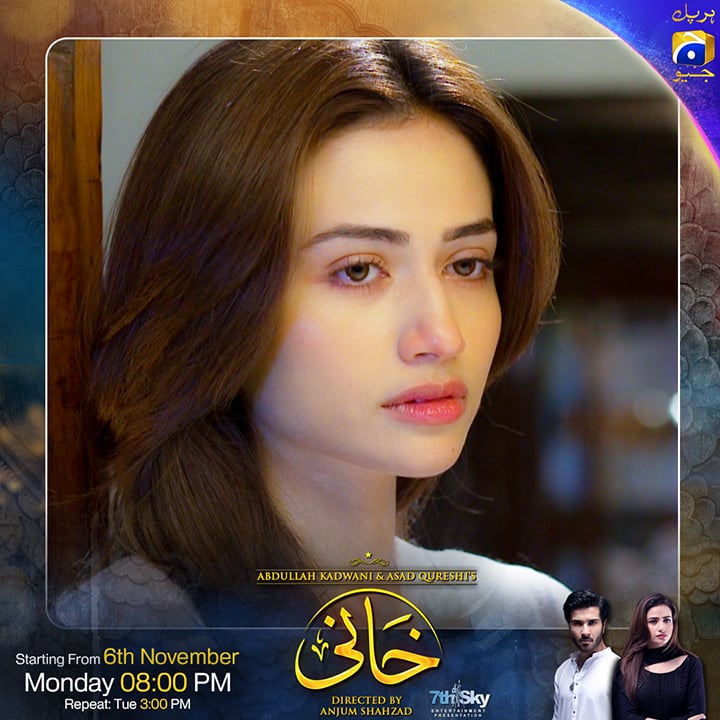 On the other hand, the very very emotional queen of our drama industry, Sumbul Iqbal is once again appearing in a heart wrenching portrayal of Raania in "Aik thi Raania". Please keep your tissue paper box nearer because we are telling you that Sumbul Iqbal's Rania character will make you emotional and teary-eyed. "Aik thi Raania" will hit television screen on Friday, 3rd November at 8:00 PM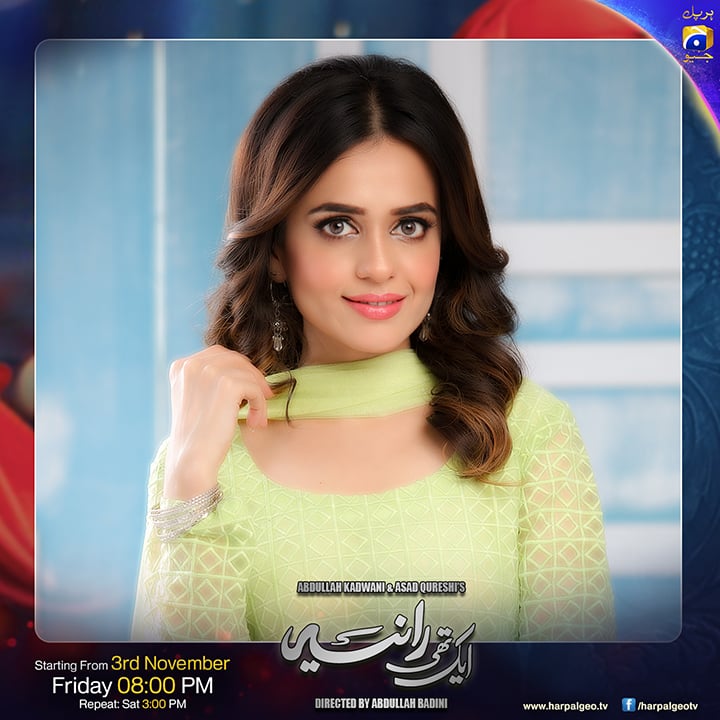 Sadia Khan, an actress with angelic looks who got her real breakthrough in showbiz industry from Geo TV's blockbuster Serial "Khuda Aur Mohabbat". Now she is appearing in most anticipated upcoming play "Shayyad" along with Uzair Jaswal. Viewers will be able to see the first episode from 4th November, Saturday at 8:00 PM.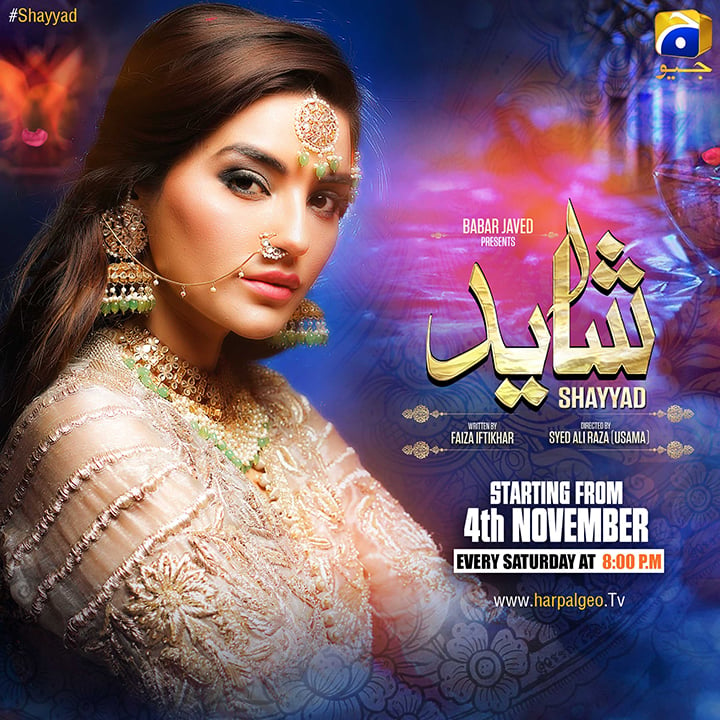 SO FANS TELL US IN COMMENT SECTION WHICH ACTRESS AND DRAMA YOU'RE LOOKING FORWARD TO SEE ON GEO TELEVISION SCREEN?