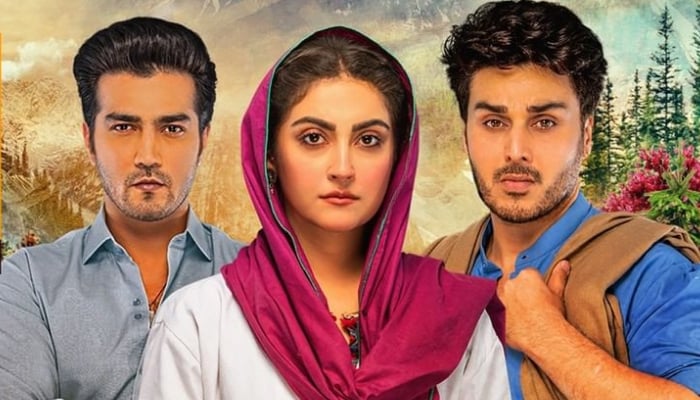 Pakistani dramas are a source of great entertainment for Pakistani families and are watched and loved by a greater number of people, and Har Pal Geo's Meray Humnasheen is just another example!
One of their top dramas with high ratings, Meray Humnasheen stars Ahsan Khan, Hiba Bukhari and Shehzad Shaikh in the lead roles.
The hit drama serial revolves around a Pathan family who has allowed their daughter, Khajista, to study in a renowned medical university in the city.
Khajista, portrayed as an ambitious woman by Bukhari, faces many obstacles while pursuing her studies alongside standing up for her rights as a woman.
The recent episode of Meray Humnasheen sees Khan's Darakhzai, Khajista's conservative fiance, deciding to bring her back home after she has completed her exams.
On the way, he meets an accident orchestrated by tribal s tribal enemies but Darakhzai manages to escape safe and secure.
Khajista, on the other hand faces a problem while appearing in her exam and gets called out for cheating. However, Dr Shehreyar identifies that his son was the real culprit.
The episode also sees Dr Hadi trying to confess his feelings to Khajista and getting worried about the man who came to pick Khajista from university.
As soon as Khajista reaches home, Shanzay starts to envy her because of her bond with Darakhzai's brother, and the episode ends with Dr Hadi thinking about the mystery guy who Khajista left with.
Now that Hadi's feelings are getting transparent about Khajista, will they create more problems for her while pursuing her studies? Or will Khajista bravely handle all the hurdles?
Stay tuned every Friday and Saturday to witness what Meray Humnasheen has in store for you!