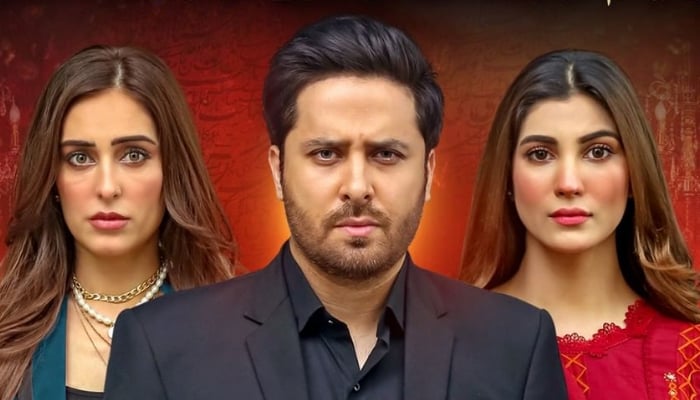 Geo Entertainment's latest hit, serial Inaam-e-Mohabbat, has set TV screens across Pakistan ablaze with a captivating cast and gripping storyline already taking ratings by storm!
Featuring popular Pakistani actors Nazish Jahangir, Haroon Shahid, and Sidra Niazi, Inaam-e-Mohabbat revolves around the married life of Nazish and Haroon's characters.
The couple is seemingly completely in love and share a trustworthy relationship, however, the story takes a turn for the worst when Sidra's character expresses that Haroon is and will continue to be her love interest.
Nazish plays role of an obedient and respectable girl with a middle-class background, who has to face many obstacles as her in-laws do not approve of her. Meanwhile, Haroon belongs to a reputable family and fulfils the rights of being a son and a husband.
Will Sidra and Nazish's in-laws be able to break her bond with Haroon or will their love suffice? Find out on Har Pal Geo each day at 7:00 pm!
Inaam-e-Mohabbat is written by Erum and Saima Wasi, and directed by Furqan Adam. 
The supporting cast includes Sakina Samoo, Sajid Hassan, Rashid Farooqui, Fariha Jabeen, Aimen Zaman Khan, Zain Afzal and Ayesha Rajput.