OMG! Tall, Dark and Handsome Zahid Ahmed is appearing in Geo Television's latest offering "Mera Kya Qasoor Tha". This is going to be some serious eye-candy stuff for ladies *Wink Wink*. Zahid Ahmed, who has already worked in Geo TV's premium quality show 'Mor Mahal' in an idiosyncratic character of classical singer will be seen as handsome and pragmatic teacher in 'Mera Kya Qasoor Tha'.
Another interesting fact, Zahid who himself has academic background in marketing and he used to be a corporate trainer, now playing the role of MBA's instructor. It seems like he will definitely do justice with his assigned role and audience will experience something that is truest form of actor Zahid.
Well, drama serial "Mera Kya Qasoor Tha" is not only based on eyes refreshing elements in fact it has a very emotional and gripping story. A tiny girl gets associated with a boy in the name of marriage but actually it was just another business understanding between the two fellows. Due to certain circumstances, Sonia Mishal meets Zahid Ahmed in a marketing institute as a student.  They both feel some warmness for each other but already married Sonia Mishal can't able to express her past.
Folks! One thing is pretty sure… "Mera Kya Qasoor Tha" will definitely hooked your attention and take you into the mode "What's happening next?"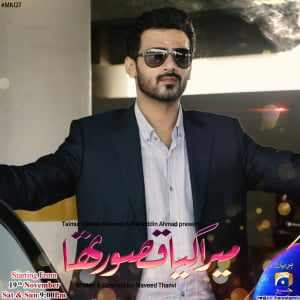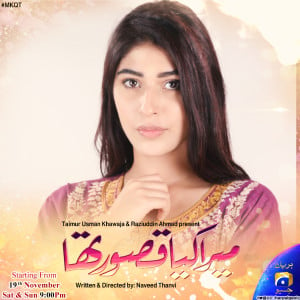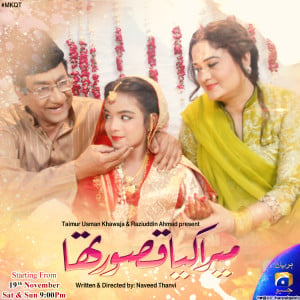 The highly engaging drama serial "Mera Kya Qasoor Tha" is starting from tomorrow at 9:00 PM only on your favorite entertainment channel Geo Television.