7th Sky Entertainment has given its audience a big time thriller. When drama serial Deewangi kicked off earlier this year, the viewers were rooting for the lead actor Danish Taimoor. 
The drama serial started off with the usual selling points, the glitz and the glamour— an eligible bachelor who comes with a good fortune in the IT industry. Married to his work, the last thing on his mind is marrying an actual human. 
Sultan Durrani happens to be someone who never saw marriage as a reliable institution. Given how his own parents got separated in his childhood and how his paternal uncle secretly married another woman, Sultan chose to stay alone with his unresolved conflicts.
As the viewers began to wonder how his ideal life partner would be like, Sultan crossed paths with Nageen Faiyaz, someone who never really fancied a fairy tale. 
Falling in love with a simple girl was no surprise. But falling in love with a bus hostess was the last thing his relatives expected— especially his cousin Narmeen who thought Sultan was entitled to marry her even after his refusal.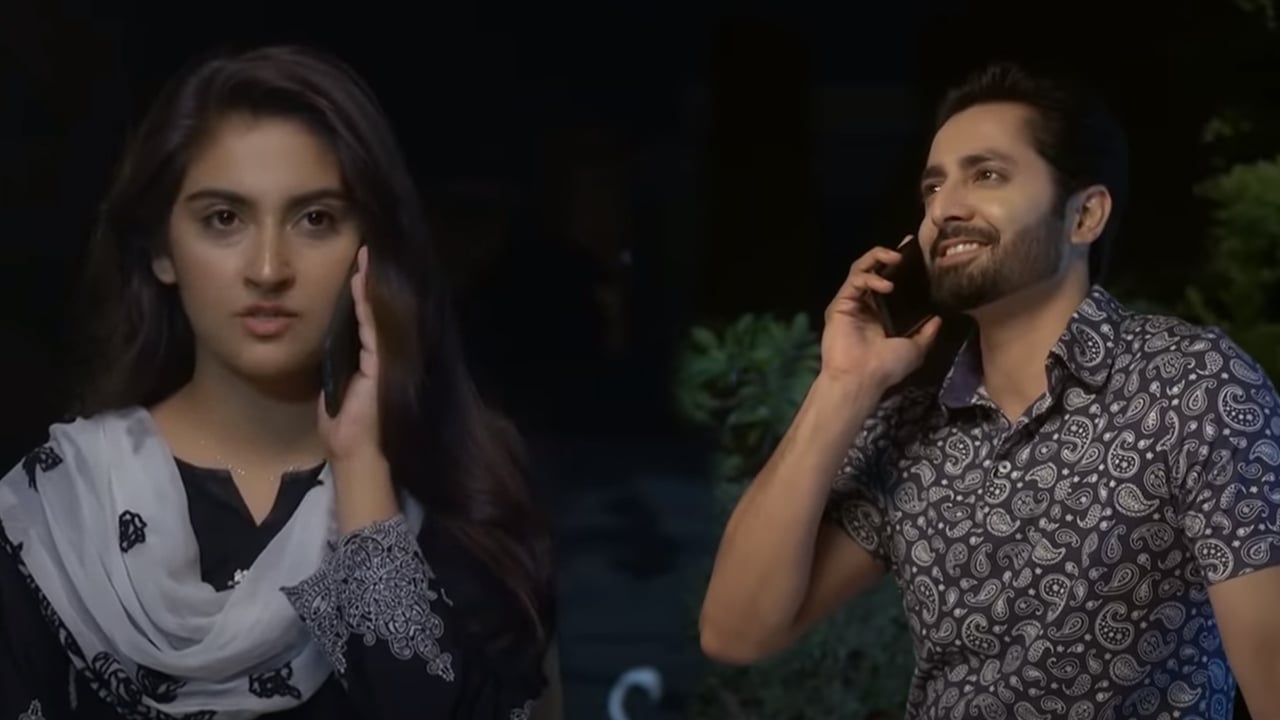 Starring Hiba Bukhari as the female lead, Sultan's love interest is introduced as a woman of integrity. He falls in love with Nageen for her grace, simplicity and confidence, especially when he sees her confronting a bus passenger for harassing her on duty. All these memories flash before his eyes four years later when he is still alone. He regrets losing her for the sake of a petty revenge. 
Despite having moved on in life, Nageen, too, hasn't forgotten how Sultan once pretended to marry her and got her abducted by his goons on their wedding day— only to taint her reputation in the eyes of the society. No woman, in her right mind, would give her own kidnapper a chance at love. 
With 32 episodes out, Sultan's passion for Nageen has the audience glued to the screens every Wednesday. The past few episodes showed how he offered Nageen's husband, Haroon (played by Ali Abbas), a job at his news channel, moved Nageen's in-laws to his city, and is now planting Haroon's ex-girlfriend in his life. 
Sultan may have loved Nageen only but forcing his way into her life, especially when she is close to starting a family with her husband, Sultan is the last person to seek inspiration from. Given Sultan's habit to influence everyone's decision with his money, Nageen is someone who can't be bought. 
However, Nageen's in-laws refuse to see the bigger picture when she tries to warn them of the danger ahead. Unaware of how Sultan had once wronged Nageen, her husband keeps mistaking Sultan's friendship with a possible marital proposal for his younger sister.
With Sultan Durrani already halfway through in his plan to separate Nageen and her husband, it is to be seen if Haroon will pass the test of loyalty? 
Deewangi airs every Wednesday at 8:00 p.m.

Deewangi is a presentation of the country's leading production house 7th Sky Entertainment owned by the dynamic duo Abdullah Kadwani and Asad Qureshi. The drama serial is directed by Zeeshan Ahmed and penned by Sadia Akhtar.
You can find the OST and teasers for Deewangi on Har Pal Geo's YouTube channel. Don't forget to subscribe to our social media pages on Facebook, Instagram and Twitter, to get the latest updates on Deewangi and other shows.