For Sultan Durrani, it's never too late.
Deewangi's audience has been anticipating Sultan's recent attempts to acquire the next thing he is most passionate about, an old flame.
Danish Taimoor essays the role of an influential businessman, Sultan Durrani, who has retraced his steps into Nageen's life whom he had once abducted to seek revenge for his public humiliation. His rage becomes his biggest regret as years later he finds himself wanting Nageen (played by Hiba Bukhari) back in his life.
Producing duo Abdullah Kadwani and Asad Qureshi have been observing an instant boost in Deewangi's ratings, given the thrill that comes with Sultan's stubbornness. 
Nageen got a sigh of relief when her mother-in-law started being gentle with her, but that comfort came when Sultan Durrani offered Haroon a really good opportunity at his news channel. However, Haroon is unaware that his employer is the same person who was once in Nageen's life.
Nageen comes to the realization when she moves to Karachi with her in-laws and Sultan comes face-to-face with her at his company's launch. Shaken to her core, Nageen storms out of the hall to catch her breath.

The recent episode came with plenty of tense situations for Nageen, hinting at bigger tests in the near future. Nageen's only fear of losing her beloved husband is now staring her in the eye. 
Sultan is adamant on marrying Nageen who is finally expecting a child with Haroon after four years of their marriage. However, it is not easy for Nageen to forgive Sultan. With Haroon's unconditional love for her, Nageen does not even feel the need to look back. The more Sultan advances towards her, the more she distances herself. 
Her hatred doesn't seem to affect Sultan in any way. Sultan has influenced Nageen's husband to an extent that it has become quite easy for him to set foot in her house against her will. However, Nageen is the only one in the family who is unfazed by Haroon's success— knowing that it is going to cost her her marriage. But Haroon refuses to pay heed to her worries whenever she asks him to leave his new job.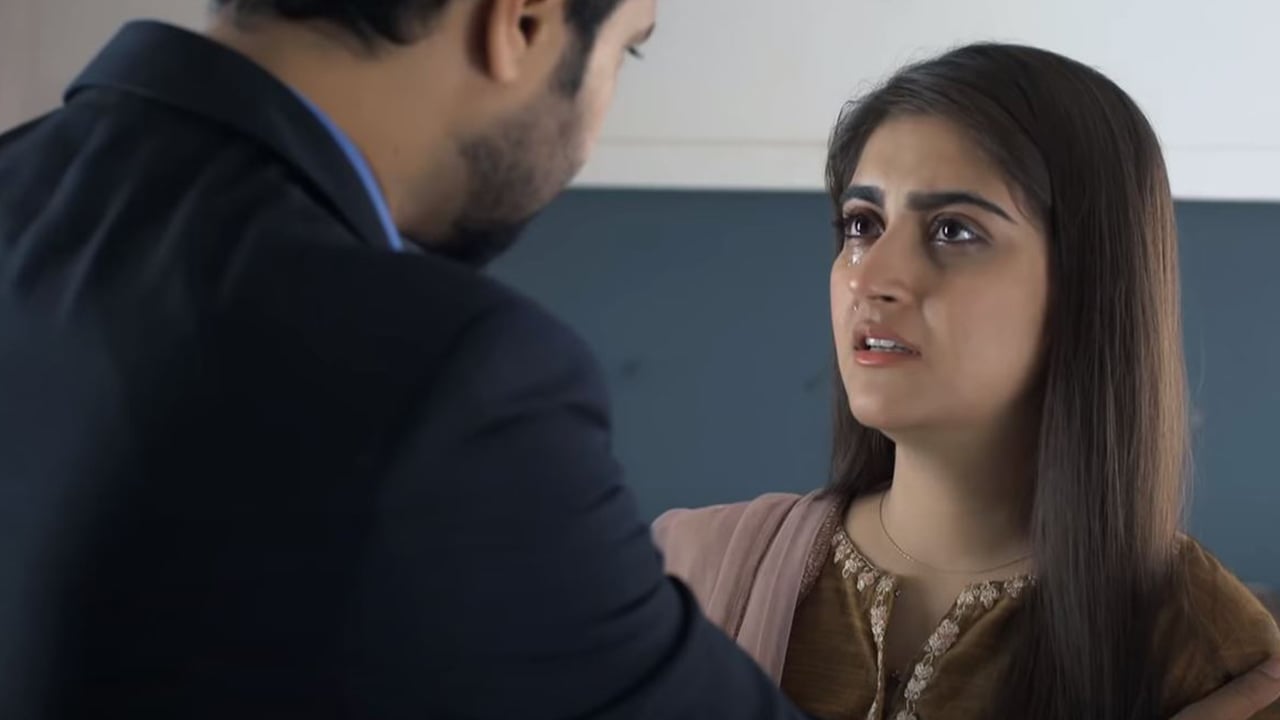 Even in the recent teaser, Sultan laughed it off when Nageen threatened to tell Haroon everything. This isn't the first time Sultan has bought people in her life to control her— which is one of the reasons she had to leave her hometown and start over.
With 29 episodes so far, it is apparent that a turning point in their life is not far. Will Nageen get the chance to reveal Sultan's true intention? Will Haroon choose to save his marriage? And even if Sultan succeeds in separating Nageen and her husband, will he ever win back her affection?
Deewangi airs every Wednesday and Thursday at 8:00 p.m. 
You can find the OST and teasers for Deewangi on Har Pal Geo's YouTube channel. Don't forget to subscribe to our social media pages on Facebook, Instagram and Twitter, to get the latest updates on Deewangi and other shows.