Drama serial Muqaddar introduced us to a unique storyline about the dark side of immense wealth and influence when it premiered two months ago. The story which revolves around a feudal lord who forcibly marries a girl of his daughter's age recently picked up pace.
With a dozen episodes that showed the versatile actor Faysal Qureshi portray the stubborn personality of Sardar Saif Ur Rehman, the drama serial has moved on to another climax and is now focused on the emotions of every individual in the story. 
This 7th Sky Entertainment presentation by the dynamic duo Abdullah Kadwani and Asad Qureshi has given us a story in which every other character will eventually turn into a rebel and Sardar Saif Ur Rehman will be seen putting everyone in their place.
The audience has already seen Raima's fiancé Haris (Ali Ansari) face the consequences of going against Sardar Saif. His brutal beating in Sardar Saif's torture cell went hand-in-hand with emotionally blackmailing Raima (Madiha Imam)— making her picture the worst scenario if either of the two lovers go against him again. Given that Raima had anticipated marrying her cousin Haris for a long time, this is a real test of their patience and resilience.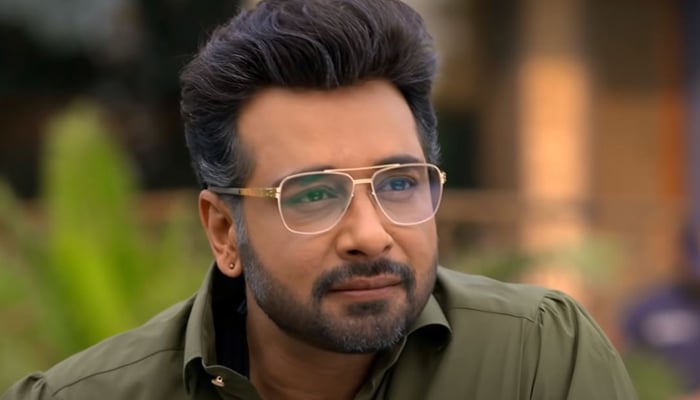 A few recent episodes brought us a roller coaster of emotions, helplessness, heartbreak and aggression when Raima took the blame for marrying for wealth— only to make it easier for Haris to move on. At the same time the audience's hearts ached for Haris, as rejection and comparison are poison for anyone who truly loves someone.

Seeing a glimpse of Raima when she visited his house reignited his rage for Sardar Saif. Fearless and ignited inside, Haris stormed to Sardar Saif's house where his first wife lives, only to return home more furious than ever. The moment when Sardar Saif's first wife didn't shed a single tear upon hearing about her husband's second marriage shocked Haris. She added insult to his injury and bluffed that Sardar Saif remarried after seeking her permission.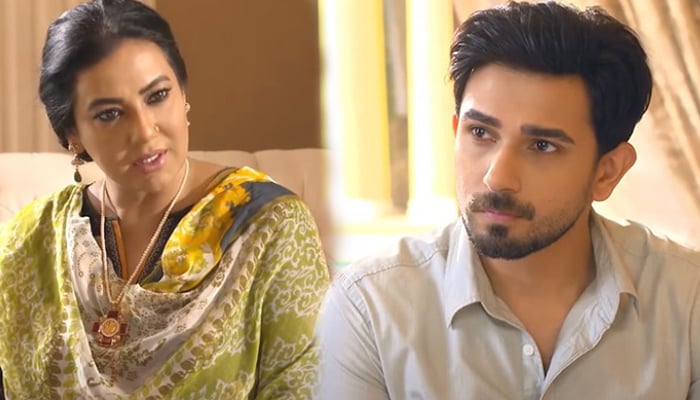 Ali Ansari's dialogue delivery added value to the scene with his character venting to his family and yelling "How can a woman have so much patience?" This brings us to Sardar Saif's first wife, Farkhanda, who tries to hold everything together and does not tolerate any attack on her family's honour. Despite her unconditional love, she does not receive the same attention from her husband who wears his heart on his sleeves for  Raima. 
Farkhanda has, however, learned a thing or two about putting people in their place, from her husband. Although her daughter, Abeera, openly disrespects her and breaks her engagement with her paternal cousin, yet Farkhanda does not tolerate any violation of the house rules.
We have the rebellious Abeera (Sabeena Farooq) who falls in love for the first time. She is adamant that she will only marry Hassan Shirazi, who impresses her shortly after entering her life. Her fiancé, Saad, who fails to find Raima after her abduction, is now more focused on where he stands in Abeera's life.
Director Shehrazade Sheikh has helped Faysal Qureshi play the challenging character of Sardar Saif Ur Rehman, who is a doting dad to Abeera on one hand, but has no concern for her mother. He is gentle with Raima as long as she is obedient and becomes a threat to anyone who crosses the boundary in this drama serial penned by Iqbal Bano.
Muqaddar airs every Monday at 8:00PM on Har Pal Geo. 
You can also catch episodes on Har Pal Geo's YouTube channel. Don't forget to subscribe to our social media pages on Facebook, Instagram and Twitter, to get the latest updates on Muqaddar and other shows.