Drama series Makafaat tells stories of fate's connection with our deeds, showing how people are often held accountable for their willful actions even before the afterlife.
Helmed by Saleem Ghanchi, this masterwork comes from the producing powerhouse 7th Sky Entertainment which released Makafaat's second season earlier this Ramzan— capturing how negative emotions take a toll on people when they refuse to be empathetic.
Makafaat captured the essence of a toxic relationship in its recent episode Shak, in which a woman spends a lifetime bearing her husband's baseless accusations. 
As Rabia lives on with endless compromises, her daughter also begins to misunderstand the whole concept of marriage. Looking at her parents' marriage, she assumes that such torment is a part of marriage and a successful marriage is one that lasts forever. 
Her parents never show her that a successful marriage resolves conflicts with communication, compassion, reasoning, forgiveness and most importantly, teamwork. Their daughter instead goes on to believe that the only solution to the conflict is silence.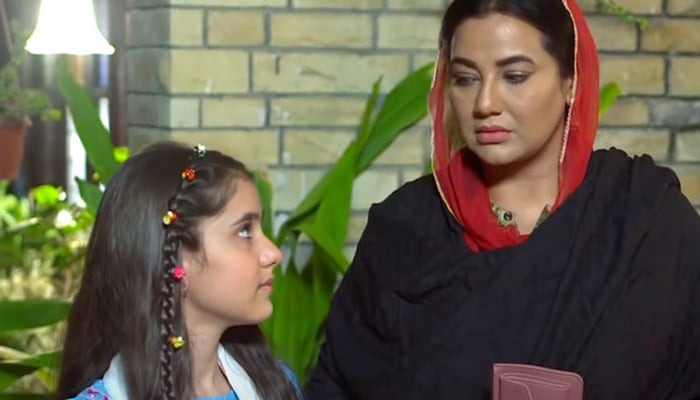 This episode prompts us to think of those vulnerable individuals who are subjected to domestic abuse by their spouse for years because they have mistaken the idea of compromise with endless suffering. Writer Anwar Gillani has scripted this sad reality of the many marriages we see in our surroundings.

Makafaat airs every day at 7:00 PM as part of Geo TV's 'Ehsaas Ramzan' transmission.
You can catch the OST and episodes of Makafaat on Har Pal Geo's YouTube channel here. Don't forget to subscribe to our social media pages on Facebook, Instagram, and Twitter to get the latest updates on Makafaat and other shows.